Winter Stations 2018 Opening Night Gala and Family Day Opening
The University of Guelph, Bachelor of Landscape Architecture "Rising Up" student team submission will be presenting their public art installation at the Winter Stations opening gala night in Toronto on Thursday, February 15, 2018.
The main public event is opening on Family Day, Monday, February 19th at noon in the heart of the Toronto Beach community.
The public unveiling information and location map can be found on the Winter Stations website.   The exhibition is to run from February 19 until April 1, 2018.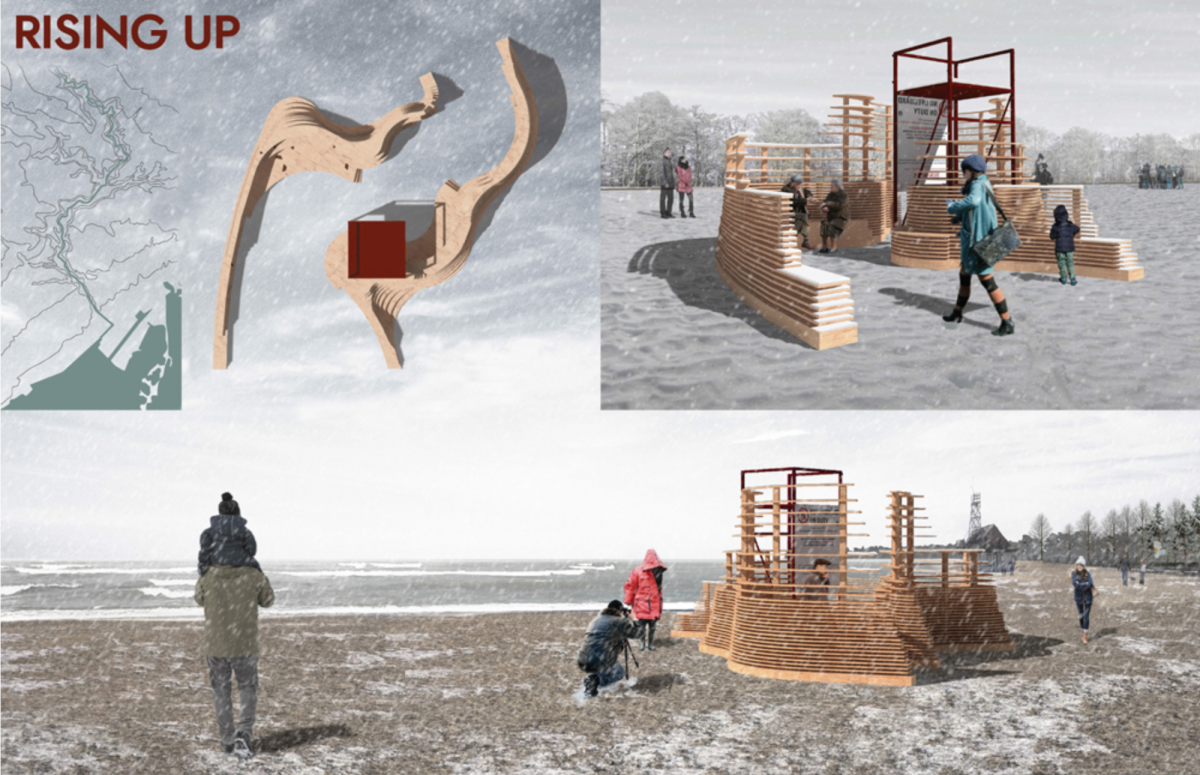 Above:  Sketches of the University of Guelph, Landscape Architecture program 2018 Winter Stations "Rising Up" Art Installation.
The "Rising Up" UofG BLA team submission will be showcasing their design installation at the Winter Stations International Design Competition.  This competition brings temporary public art installations to The Beaches, an exhibition to celebrate Toronto's winter waterfront landscape.  Inspired by the topography of Toronto's Don Valley, Rising Up invites visitors to experience nature's uprising against increasing urbanization. The elevating tension between humans and the environment is articulated through deconstructed topographical layers and increasing negative space within the sculpture which exposes visitors to the elements.
"The four winning designs were selected from hundreds of submissions from around the world by this year's Winter Stations design jury. Artists, architects and designers were asked to create bold designs at the site of the lifeguard stations that are dotted along the beach-front. Each winning submission celebrates Toronto's winter waterfront landscape and aims to draw people outside to interact with installations, the winter and each other. The four winning designs will be joined by the three invited student installations from the University of Guelph, OCAD and Ryerson University." - Winter Station Press.  See full Winter Stations Media Press Release here.