LA program hosted high school students for the OAC-sponsored Horticulture & Landscaping SHSM Training Day
The landscape architecture program hosted three sessions on May 3, 2018 as part of the OAC-sponsored Horticulture and Landscaping SHSM Training Day for secondary students and had fantastic responses throughout. About four dozen students from different schools including Guelph, Milton and the Kitchener-Waterloo area came to the University of Guelph to learn about the landscape architecture profession and the Bachelor of Landscape Architecture program at the University of Guelph.  The students participated in design charrettes, presenting their conceptual designs for a school courtyard at the end of each session. The high school students were wonderful to work with, putting forward fantastic ideas and asking great questions, including many about the BLA experiences.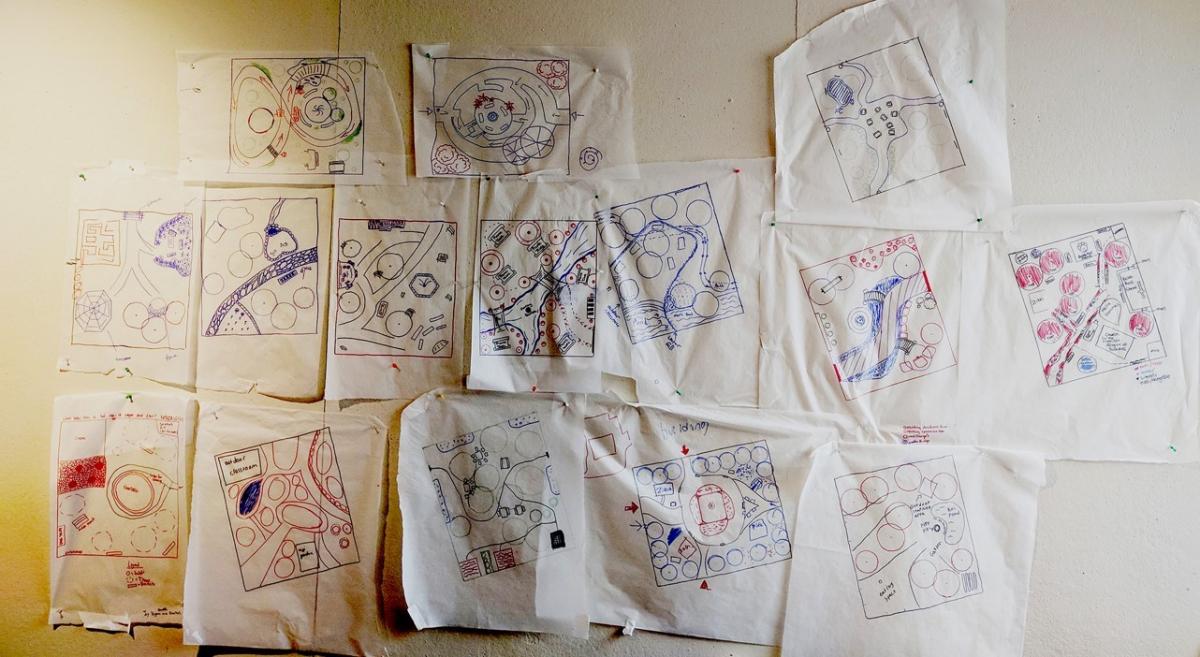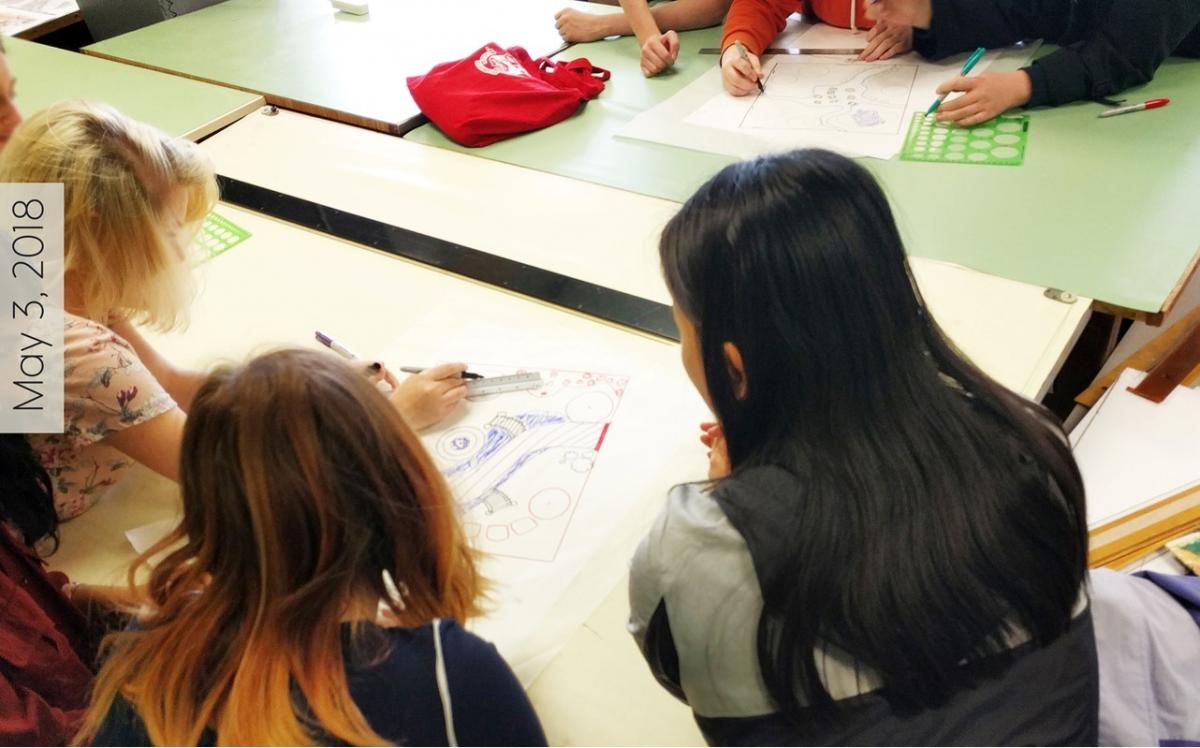 Photos above:  high school students learning about the design process.
Special thank you MLA student, Tatiana Zakharova, and BLA student, Joshua White who co-hosted the landscape architecture sessions.  Not only did our volunteers deliver inspiring presentations about LA student life and answered many questions, but they also guided the teams of high school students through the design process, encouraged them to use their imagination in their designs, and provided valuable feedback.