CDE Graduate Inspired by Feminist Development Agenda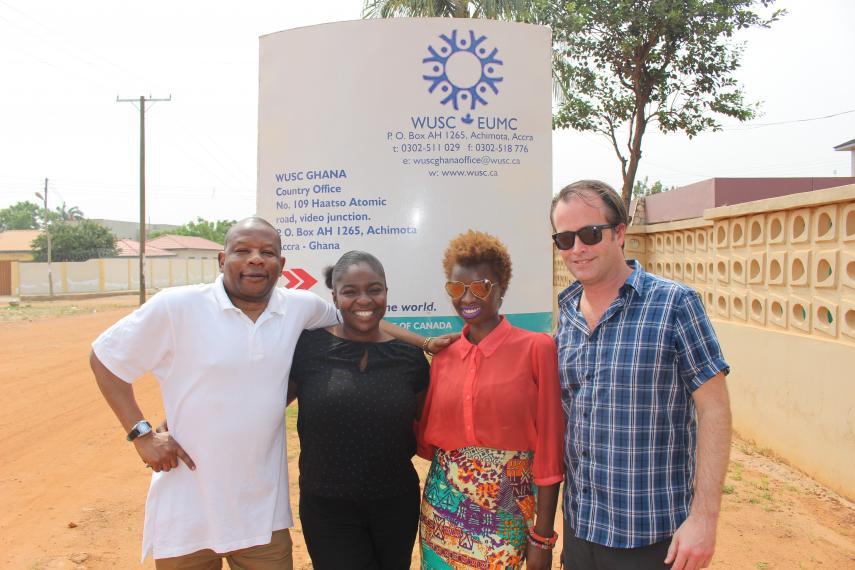 CDE alumnus, Farouq Ayiworoh, recently returned from northern Ghana where he worked with World University Services of Canada (WUSC). He served as an IT & Data Management Advisor with the Northern Development Authority (formerly SADA), based in Tamale, Ghana. Farouk's work helped the northern region of Ghana with a progressive initiative that involves the preparation of a Regional Concept Plan for the Northern Savannah Ecological Zone (NSEZ) comprising of 5 Regions. Involving the local communities and stakeholders in this process has been essential. Farouk says "I am personally committed to a feminist development agenda that tries to figure out how to help develop the capacities of women and girls in rural northern Ghana. It is imperative to invest in girls' and women's education to overcome rural poverty and improve human security. I also created a local NGO called "Inspired Women & Girls" to encourage young women and girls in northern Ghana to venture into the IT field by providing them with basic general IT training." 
We are proud of Farouq's efforts.  Thank you for keeping in contact with us in SEDRD and networking with students in the MSc program in Capacity Development and Extension!