Master Student at the Congress of Social Sciences and Humanities in Regina
Marc-Antoine Larrivée, a student of the MSc in Rural Planning and Development program, recently had the opportunity to present at the Canadian Association of Food Studies Annual Conference hosted during the Congress of Social Sciences and Humanities in Regina, Saskatchewan from May 26 to May 31. It was a great opportunity for him to share his research on the Conventionalization of Organic Agriculture with academics from all over Canada and beyond. Moreover, it was an occasion to discuss challenges in the food sector with a range academics from other disciplines. With a broad range of topics, from input dependency in agriculture, elementary school meal plan, regional food supply chain, indigenous food sovereignty, climate change adaptation, microbial resistance, urban bees, urban chicken, agroecology, conflict between nature reserve and agricultural expansion in China, global food-sufficiency and trade rules at the World Trade Organization, it was an exceptional chance to discover different perspectives of our food system.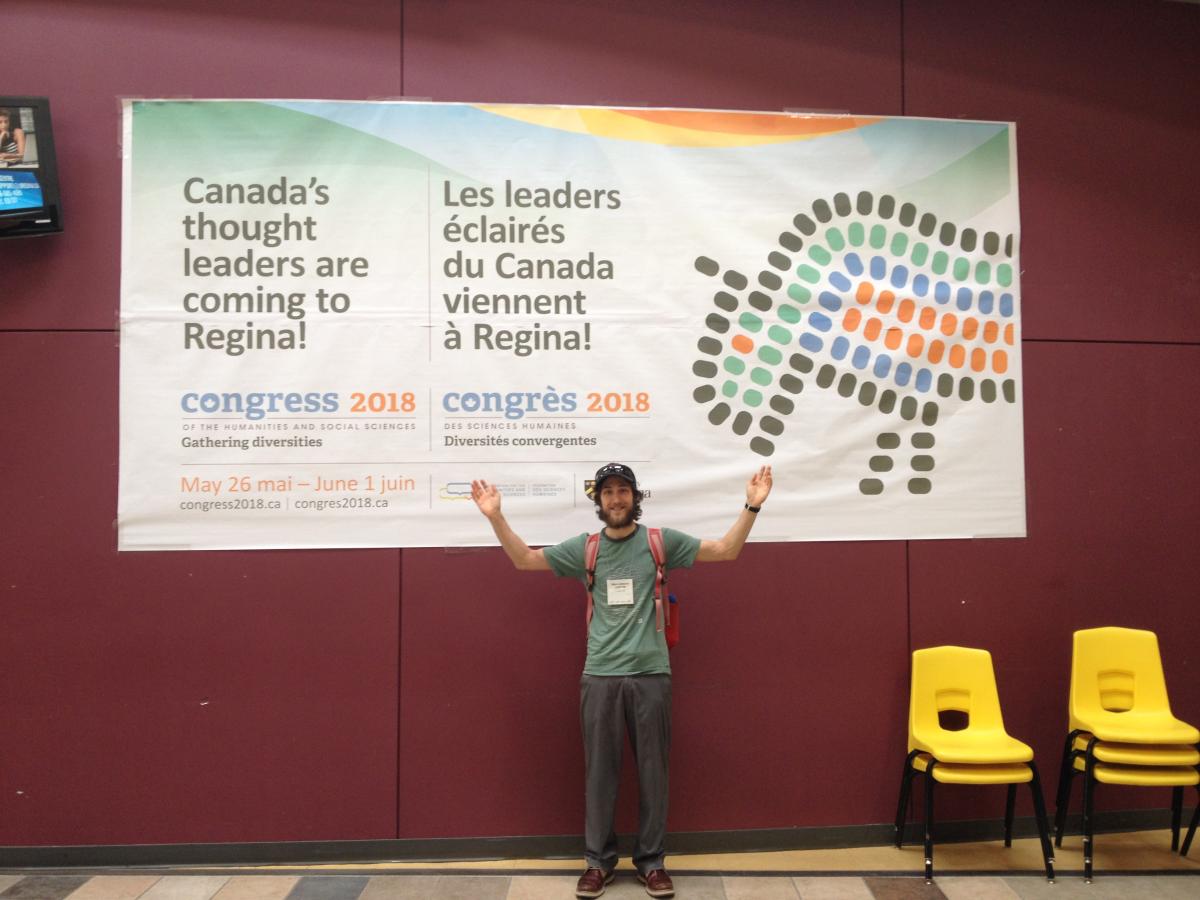 Above:  RPD MSc student, Marc-Antoine Larrivée.
He also had the chance to discuss the issue in the French community during a radio interview at Radio-Canada (available at this link: https://ici.radio-canada.ca/premiere/emissions/pour-faire-un-monde/segments/entrevue/74254/agriculture-biologique-industrialisation). He encourages other students to participate at the Congress 2019 that will be hosted in Vancouver. 
Congratulations to Marc-Antoine on the presentation and Radio-Canada interview!