Dr. Chowdhury Contributed to the International Dialogue for Theorizing Development Communication
Dr. Ataharul Chowdhury participated as a key resource speaker in an International Roundtable Discussion (RTD). He was invited by the College of Development Communication (CDC), The University of Philippines, Los Banos  ̶  a major school of thoughts in the field of Development Communication (DevCom). This international academic dialogue was organized during 28-29 November 2018 in the Campus of the University of Philippines, Los Banos, received support and recognition by The Philippine Commission on Higher Education (CHED) as a new impetus for advancing the field. The event intended to map out philosophies, theories, methodologies, and strategies in DevCom and identify points of convergence and difference; and to provide new directions for the advancement of DevCom theorizing.    

The participants attended from academia, practitioners engaged in DevCom-related projects, research institutes, NGOs, community media groups, and civic organizations. The invited resources speakers were distinguished scholars of DevCom from the academe as well as seasoned practitioners from NGOs, and media organizations in the Philippines, Bangladesh, Canada and USA.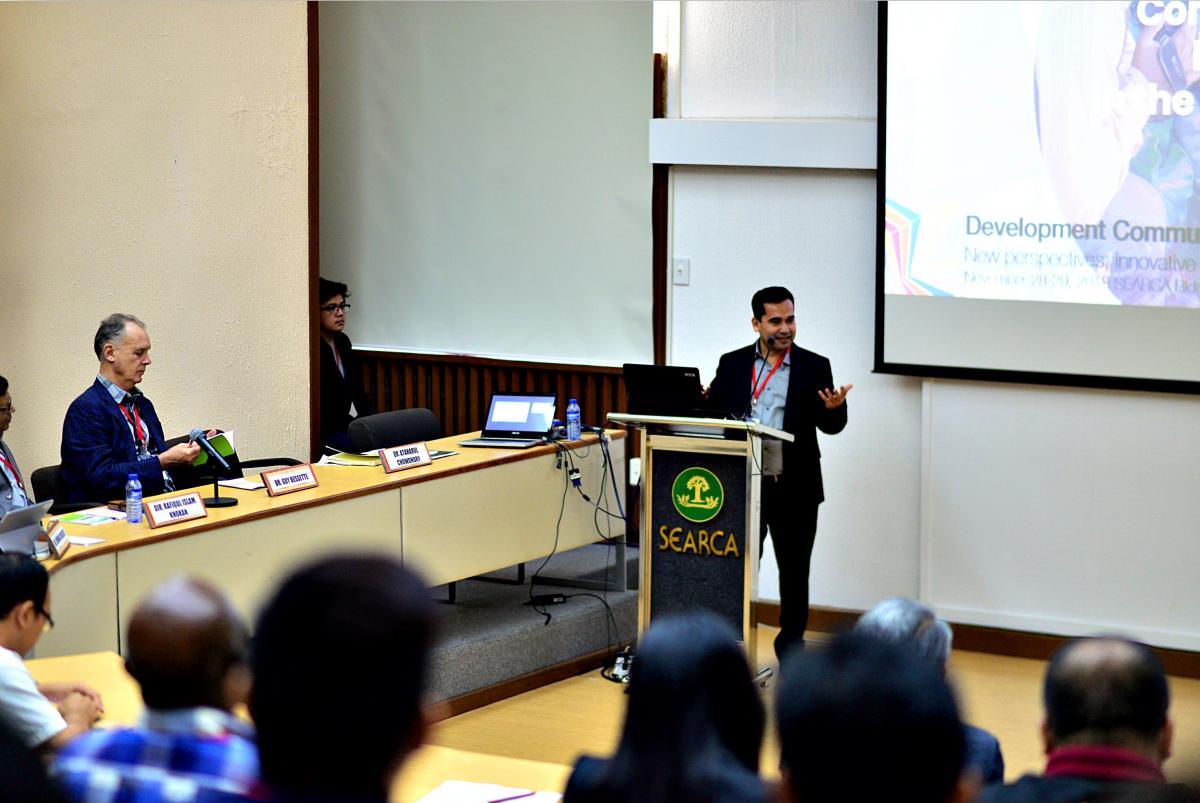 Above photo:  Dr. Chowdhury sharing his thoughts about CD in ComDev.  (Photo:  RTD team).
Dr. Chowdhury discussed various issues related to Capacity Development (CD) in DevCom. He argued that rethinking CD in DevCom requires scholars, practitioners, policy makers and civil society actors interpret and utilize key elements of DevCom imaginatively. It also requires that DevCom initiatives focus on 'development' as systemic processes of socio-technical changes rather than deal with issues of 'individuals' and 'groups' in isolation of organizational culture, markets and policy discourse.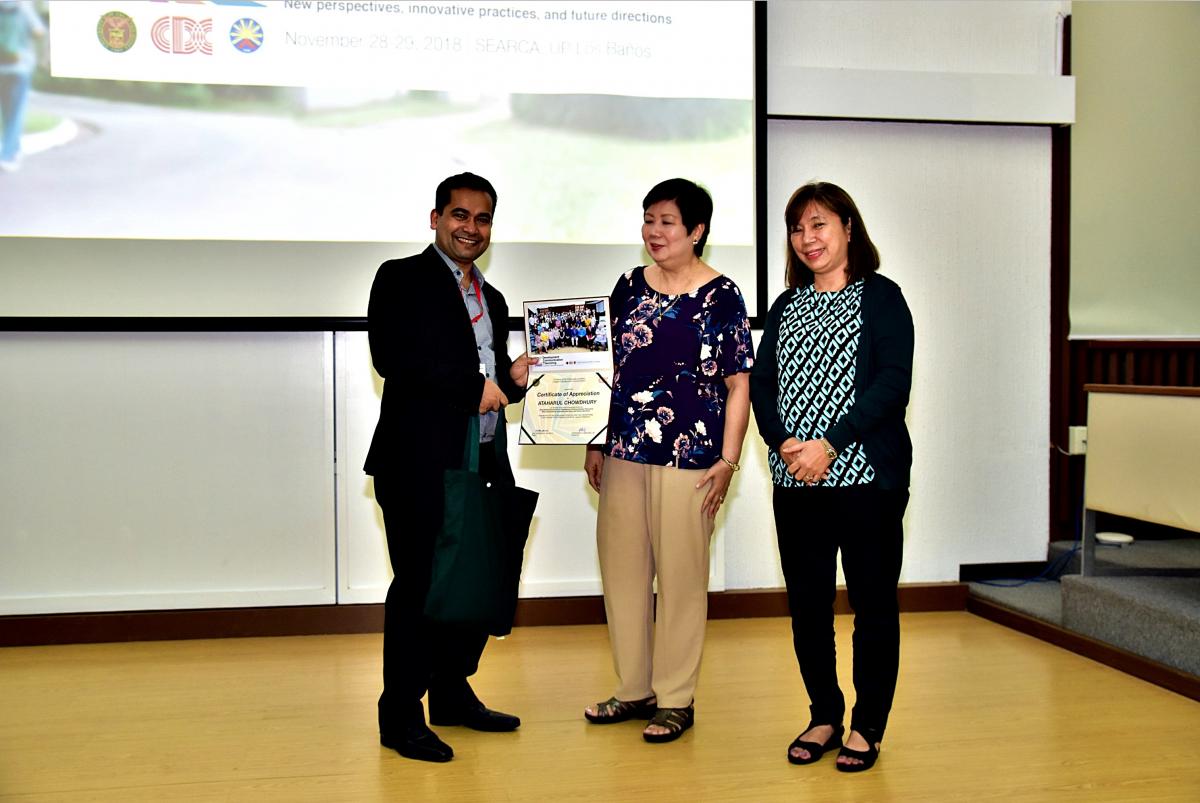 Above photo:  Dr. Chowdhury receiving certificate of appreciation from the CDC Dean Dr Stella Tirol, and former CDC Dean, Dr. Theresa Velasco (Photo: RTD team).
The roundtable explored ontological, epistemological issues, challenges, as well as articulated directions for advancement of the discipline. The participants identified number of strategies to advance the discipline, such as increased theoretic engagement, institutional networking and collaboration, shifting from grey literature to various forms of academic publication strategies, transforming existing curricula and pedagogy, and transdisciplinary partnership for capacity development.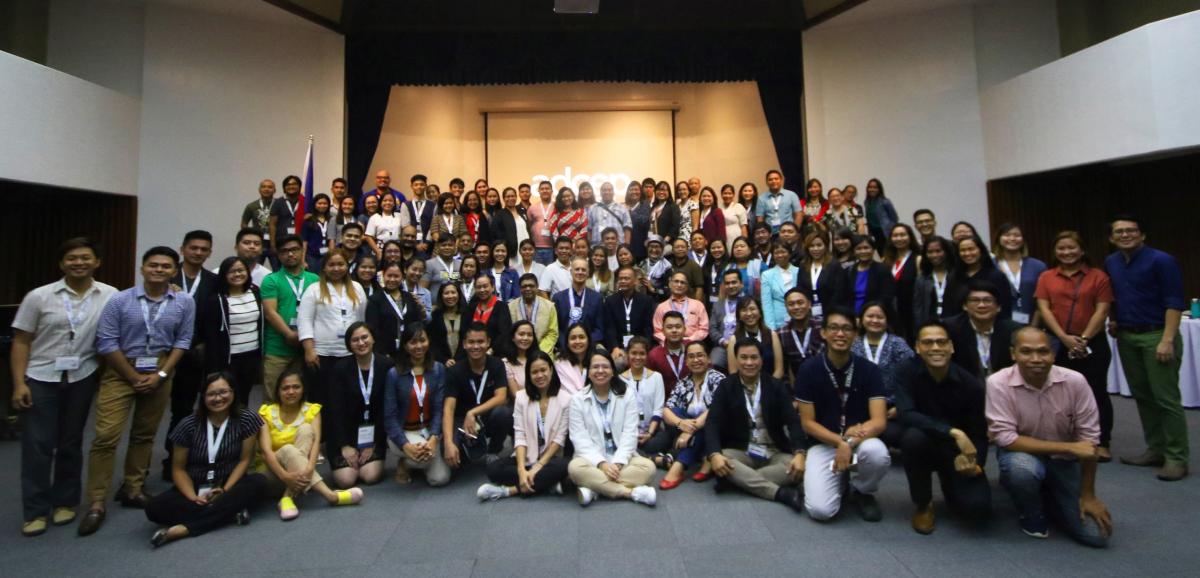 Above photo:  Dr. Chowdhury with ADCEP plenary speakers and conference participants (Photo: ADCEP team).
Dr. Chowdhury was also invited by the Association of Development Communication Educators and Practitioners (ADCEP) to speak in the opening plenary of the first international conference and eighth annual scientific meeting of the association held between 30th November and 2nd December 2018. The theme of the conference was 'DevCom in Borderless Societies'. In the opening plenary, Dr. Chowdhury and other speakers highlighted various issues related to the conference theme, such as communication for social justice, cybercommunication, citizen science, participatory communication, fake news and online activism.