RPD student research in New Zealand wins thesis competition
In October 2018, MSc in Planning student Emily Bowerman participated in the Unitec Institute of Technology 3min Graduate thesis speech competition presenting her thesis research titled Reflecting Bicultural Water Values in Waterscape Design and Planning. As part of her semester in Auckland, it was recommended that Emily participate in a symposium of some kind, the 3min competition was an ideal opportunity to solidify her research and share with an audience. The speech competition invited graduate students from across all academic programs to explain their current research in 3min or less to a panel of three judges and an academic audience. Of the 8 competitors, Emily was successfully awarded first prize along with another competitor from the Architecture department. It was fantastic to have international representation at the event. Overall, the symposium had successful representation from departments across Unitec Institute of Technology, of both undergraduate and graduate students.
More information on the event can be found the Unitec link entitled Research Symposium Showcases Real-World Ideas.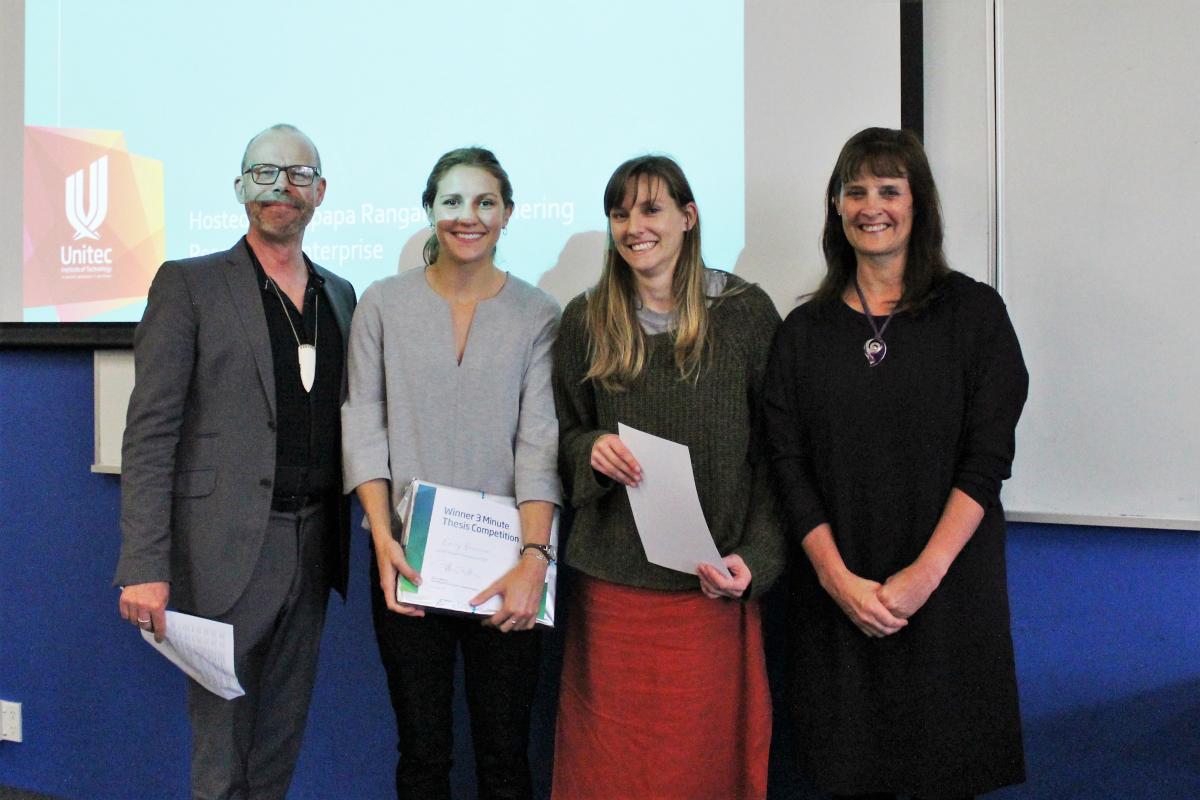 Photo: Left: Marcus Williams, Director of Research & Enterprise; Emily Bowerman, MSc in Planning; Sianne Smith, Masters in Architecture; Merran Davis, Executive Dean.