"PlazaPOPS": Transforming local strip mall parking into a radiant community space.
Profs. Brendan Stewart and Karen Landman are working alongside landscape architecture alumnus Daniel Rotsztain, (MLA 2018),  and current landscape architecture students to create simple, yet impactful, "pop up" public gathering spaces. They've coined their project "plazaPOPS", part of Park People's Public Space Incubator funded by Ken and Eti Greenberg and the Balsam Foundation.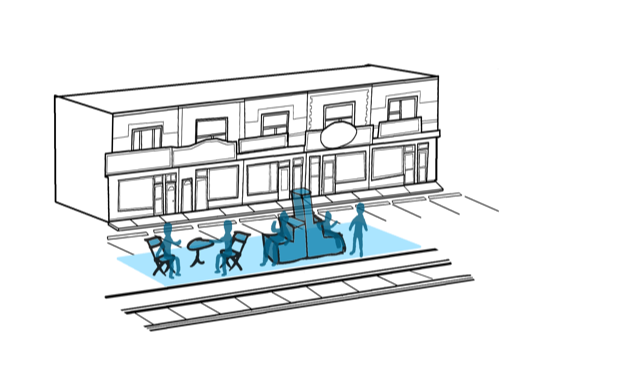 Image courtesy of Daniel Rotsztain.

Details on the project are available in the OAC "Libranni" article entitled "Making your community POP!" and through Park People's Public Space Incubator program.