Representing Landscapes Book Series
Prof. Nadia Amoroso's publication on visual communication in landscape architecture was recently published by Routledge (Taylor & Francis Group). Representing Landscapes: Analogue is the latest book of the Representing Landscapes Series. This publication focuses on hand graphics and the analogue medium. It includes over  20 chapters from contributions from professors teaching studio and visual communication courses from landscape architecture programs across the globe, showcasing student examples of analogue techniques. It illustrates the process from graphics as a form of research, design development, and analysis, to the final presentation through drawings, models and descriptive captions of the methods, styles and techniques used. One chapter highlights some of SEDRD's students' work from the BLA and MLA programs (students include: Jingyi Yang, Cara Lozano, Trent Fleming, Delphia Tsang, Isabelle Hoyle, Sadie Campbell, Michal Laszczuk, Amanda Passero, Daisy Reid, Gavin Arnott, Nic Brosseau, Chris Ossowski, Sarah Closs Justin Luth, Ziyi Zhang). The book concludes with analogue pieces from professional practices, including OLIN, EDSA, BAM and GGN.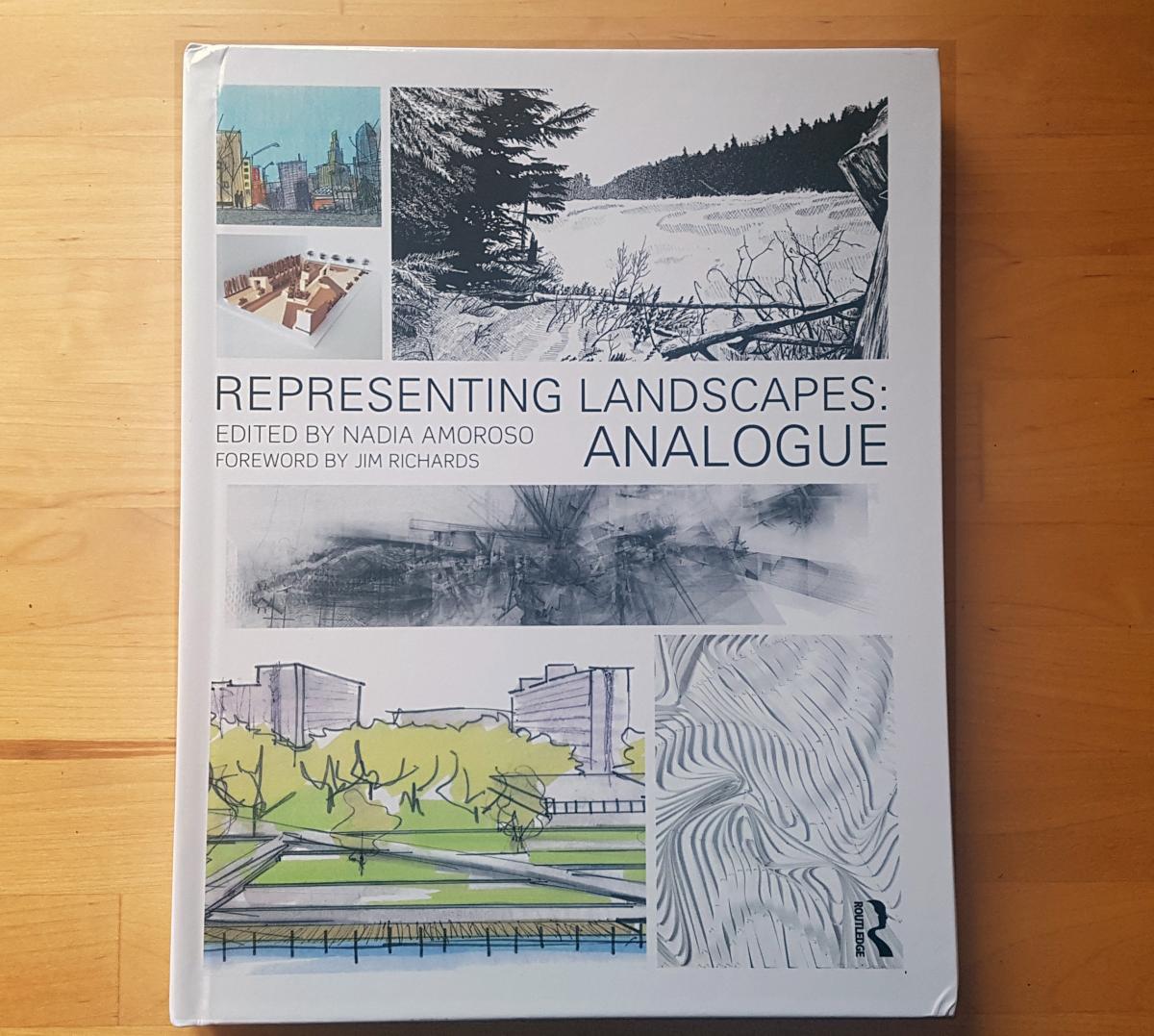 Image above:   "Representing Landscapes:  Analogue" book cover.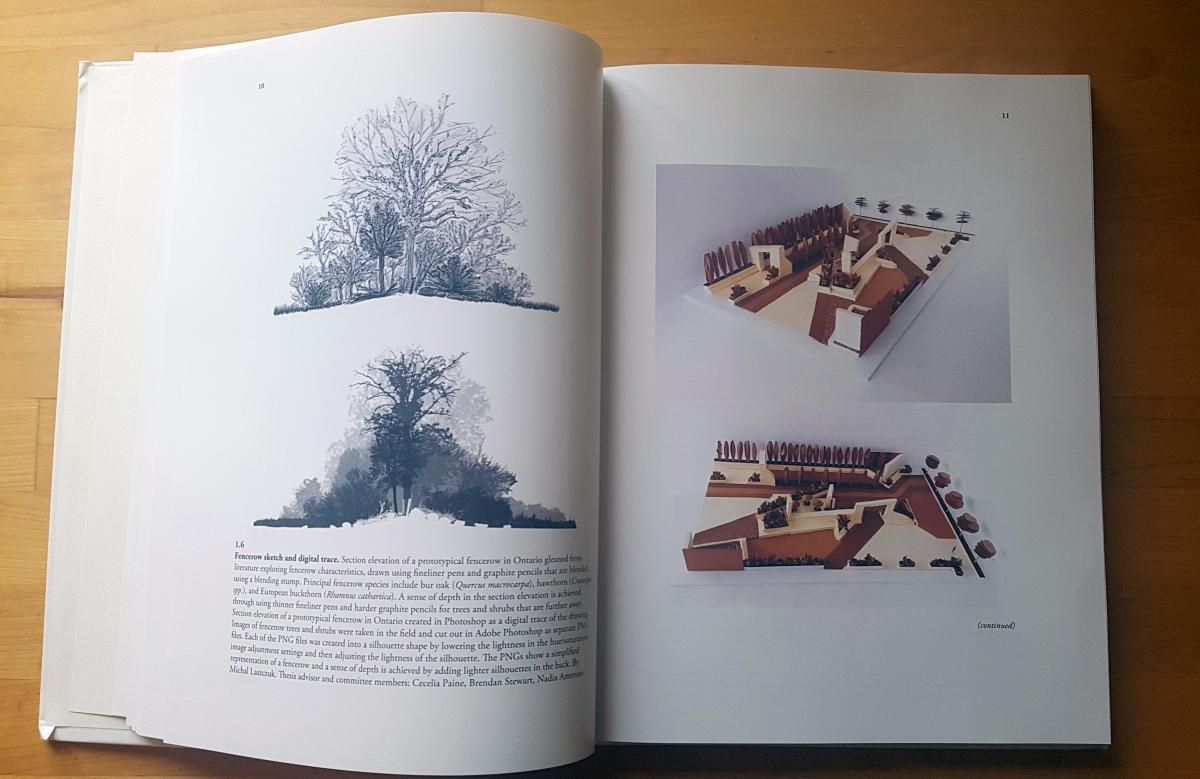 Image above:  Samples images from inside the book "Representing Landscapes:  Analogue".
As part of this Representing Landscape Series, Prof. Amoroso was interview by Tricia Keffer of the New Book Network – Books on Architecture and Landscape Architecture- podcasts series. Prof. Amoroso speaks about the various drawing types used to communicate ideas and processes in landscape architecture, reflecting upon her previous publications.