Community Magazine Published by MSc Candidate in Capacity Development and Extension (CDE) Program
Kim Davids Mandar is a first year student in the Capacity Development and Extension graduate studies program. In her local community development work, she met and collaborated with PhD Rural Studies Candidate, Valencia Gaspard, to form the Rickson Ridge Neighbourhood Group in their local neighbourhood. This affiliated arm of the Guelph Neighbourhood Support Coalition required increased engagement and communication, so Kim and her partner Howie set about publishing a Best Version Media magazine. The first issue was published in March 2019 and is a monthly publication featuring neighbourhood submitted content to over three thousand households in South Guelph. As a communication and sharing tool, it is one aspect of capacity building and engagement that is weaving into the growing participatory development of the community.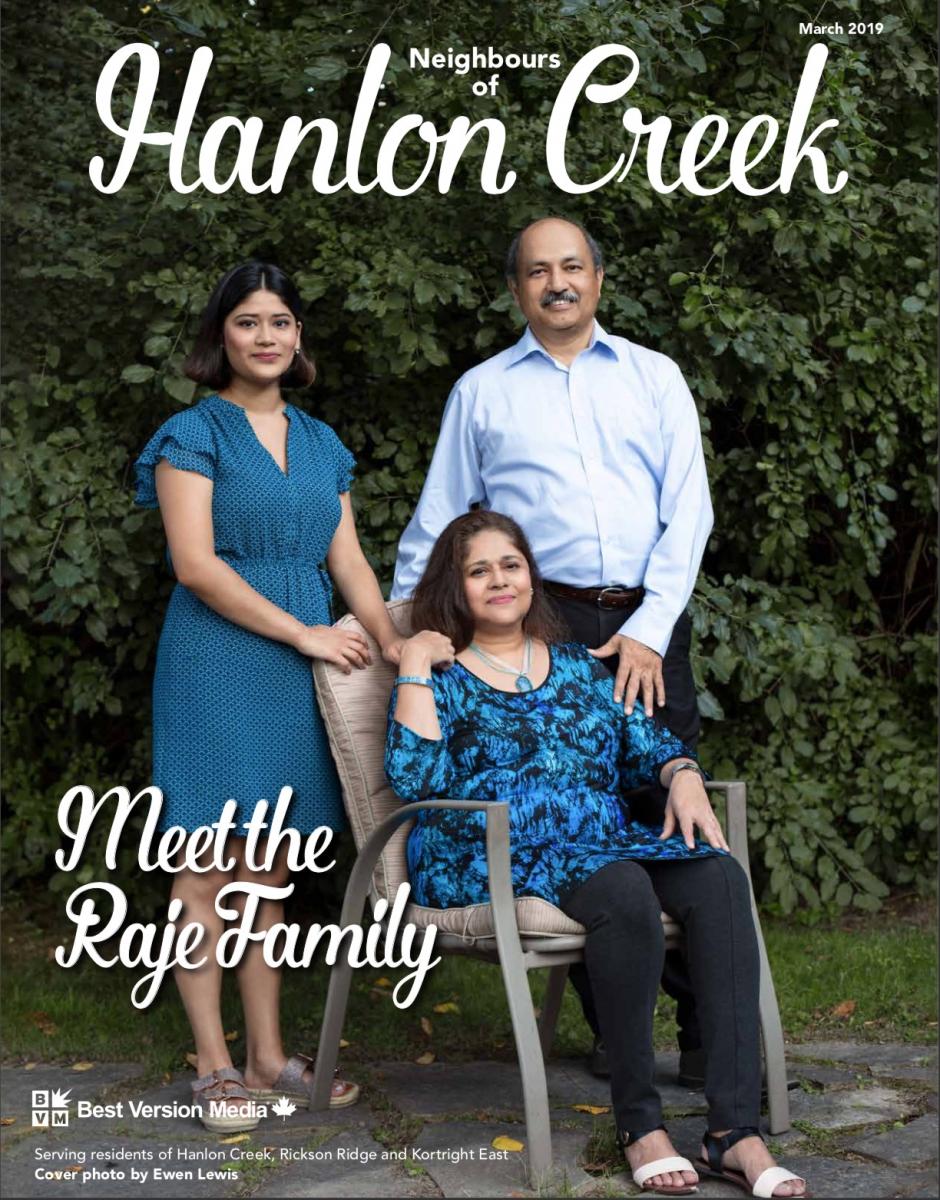 Image above:  Cover photo of "Neighbours of Hanlon Creek" magazine.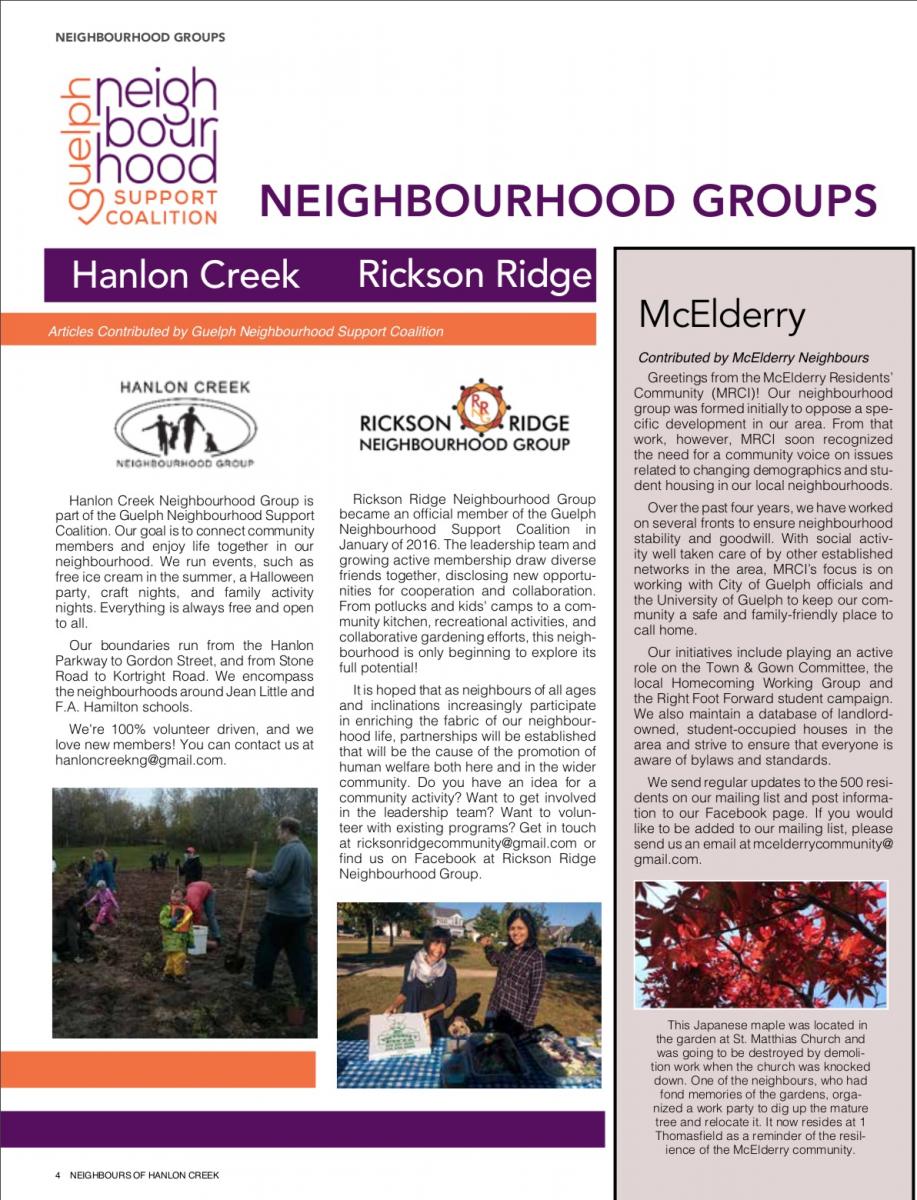 Image Above:  News articles in "Neighbours of Hanlon Creek" magazine