MLA Students Contribute to Hospital Grounds Design
The 1st year Master of Landscape Architecture students, as part of their design studio with Professors Karen Landman and Martin Holland, visited the Headwaters Health Care Centre (HHCC) in Orangeville, Ontario, on a bitterly-cold wintry day in March. The HHCC is known for their award-winning Friendship Gardens, begun in 1997, which offer each patient a view into a garden. The Gardens are made up of 12 distinct gardens, including over 400 trees, and are designed and maintained by many volunteers and supported by community donations. The MLA students are focusing their design efforts on an open area of the hospital grounds for the development a therapeutic landscape that will welcome the greater hospital community and surrounding residents.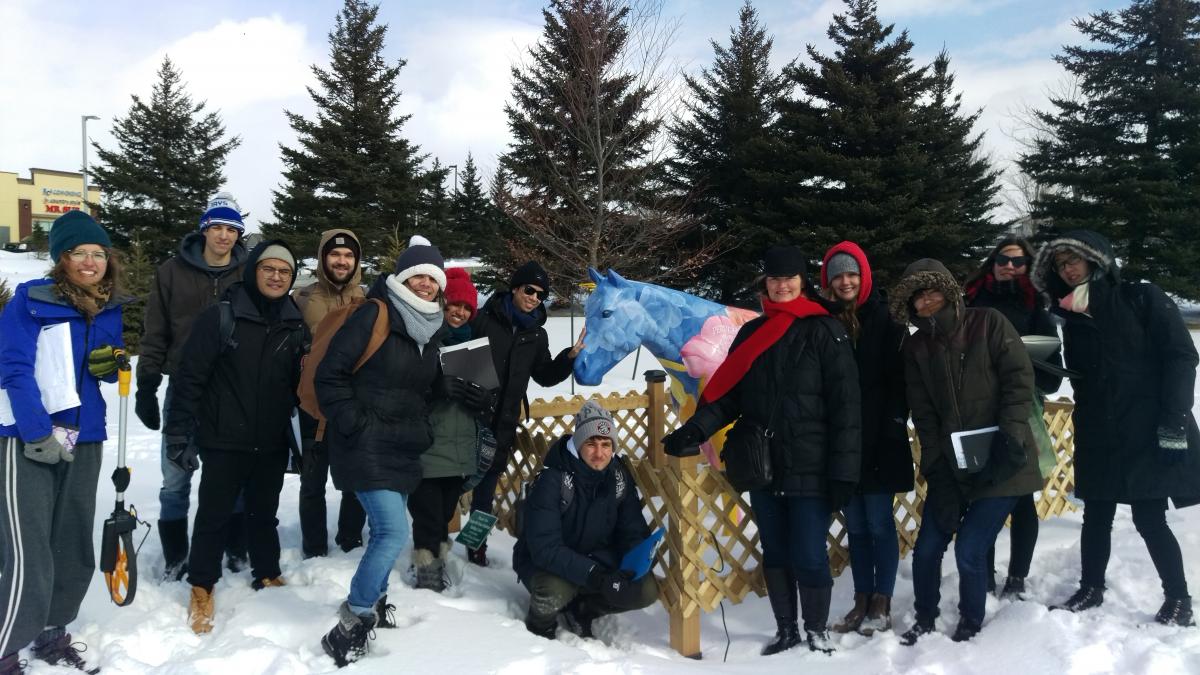 Above:  MLA graduate students gathered at HHCC Friendship Gardens.