The Latornell Symposium Experience: 2019 Edition
If you are interested in hearing from environmental scientists & students, conservation authorities, indigenous-lead conservation, NGOs, urbanists, and municipal planners, then you'll want to make time for the Latornell Conservation Symposium. Held this year from November 19–21, 2019 at the Nottawasaga Inn, the theme was Currents of Change: Inspiring, Creating, Transforming, encompassing around 200 panels and presentations, 3 keynote speakers, walking tours, and a poster competition. Topics ranged from measuring impacts to creating adaptive policy, spaces, education programs, and engagement tools that hold the potential to positively influence the health of our natural areas and resources.
The symposium is special in its focus on networking. This is a particularly easy space to navigate given the strong contingent of Guelph students, staff, and alumni who help to create a welcoming and supportive environment. The symposium also hosts numerous networking events, some specific to fostering mentor/mentee relationships and others on building connections between industry experts. Meal times, the indigenous marketplace, and the exhibition hall commonly act as mixing grounds where students are encouraged to mingle and form connections.
The keynote speeches were another highlight. The first speaker was Rebecca Thomas, a Mi'kmaq woman who used poetry to speak about historical and ongoing forms of racism that shape indigenous peoples' access to their identity, culture, rights, freedoms, and decision-making opportunities within Canada. Rebecca also drew attention to the tensions that often exist between conservation and indigenous rights—an important reminder that informed the tone of the conference. The second speaker was urbanist Dave Meslin who is an advocate for reducing public exclusion and apathy within the planning system by instead moving towards innovative forms of community engagement, such as prioritizing aesthetic design principles, images, and accessible language. He also promoted the use of counter-intuitive methods to create media-friendly campaign strategies, a budget-friendly way to spread the word. The final speaker was Dr. Peter Beckett from Laurentian University who commented on the success of restoration and reclamation efforts in Sudbury, once considered to more closely resemble the moon than the liveable, treed, swimmable municipality that it is today.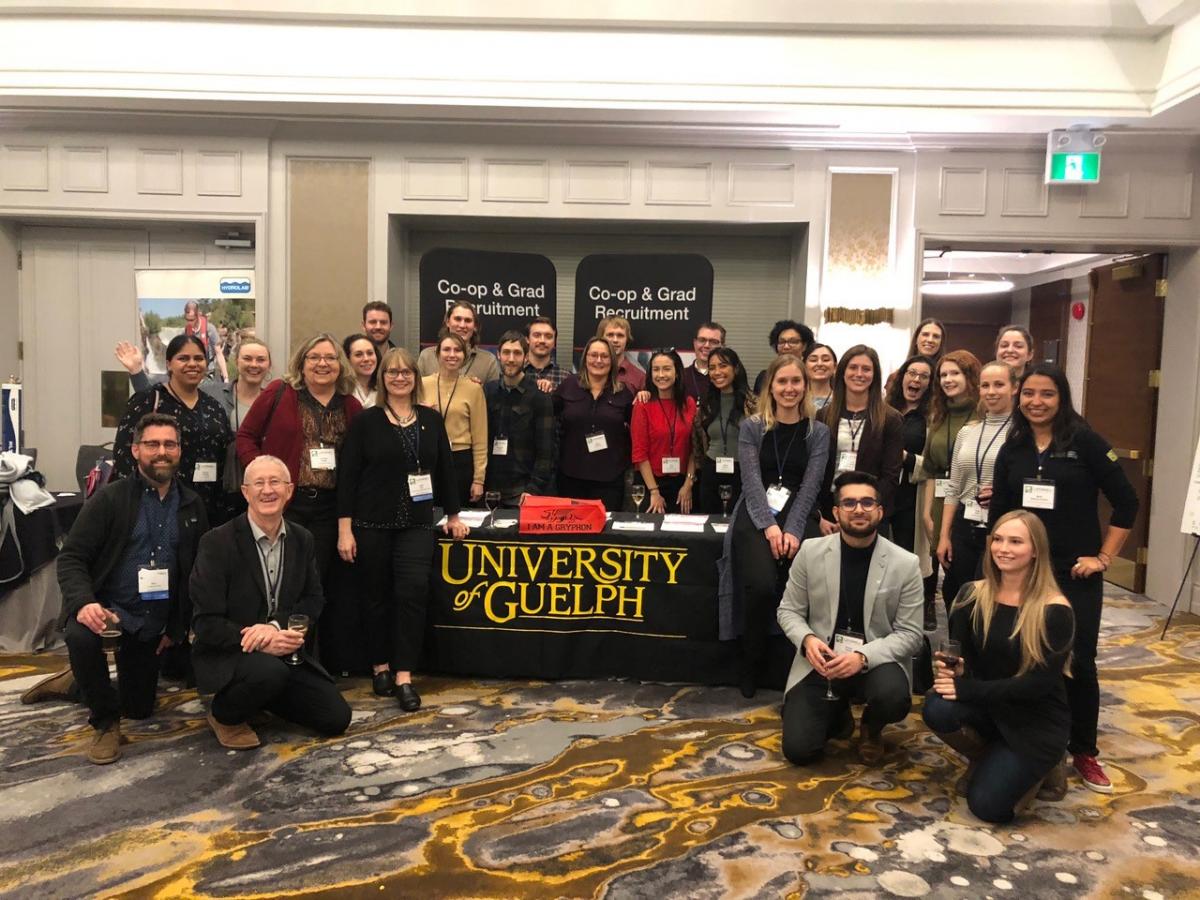 Photo:  SEDRD particpants at the 2019 Latornell Symposium.
For any students eager to get involved with next year's symposium, I recommend that you consider the student moderator opportunity. As a moderator, your registration, room & board are covered by the conference and you are provided a platform to meaningfully connect with the Steering Committee and presenters who represent potential employers within the field. There is also the grant program available that helps to cover registration fees. It may be encouraging to know that number of Guelph students were successful in securing funding through these opportunities! Latornell is a great opportunity to hear about some of the exciting, thoughtful, and necessary work underway—particularly in the conservation, geography, environment sciences, and planning spheres—and to connect with the people making it happen! Bonus: all of the presentations will be made available on the Latornell website for anyone wishing to take a closer look.