MLA Students Visit Lakeview Restoration Site
Master of Landscape Architecture students enjoyed a tour of the Lakeview Waterfront Connection project, which is overseen by Credit Valley Conservation in partnership with Toronto and Region Conservation, the Region of Peel and the City of Mississauga.  In early settlement days, the Lake Ontario shoreline was mined via stone hooking; an estimated 4-million tons of stone were taken from along the Mississauga shore. The project team is working to recreate islands, beaches and a coastal wetland, resulting in 26 hectares of conservation lands that will offer habitat for migrating species as well as public trails. Thank you to Scott Cafarella (MLA'16) for hosting us.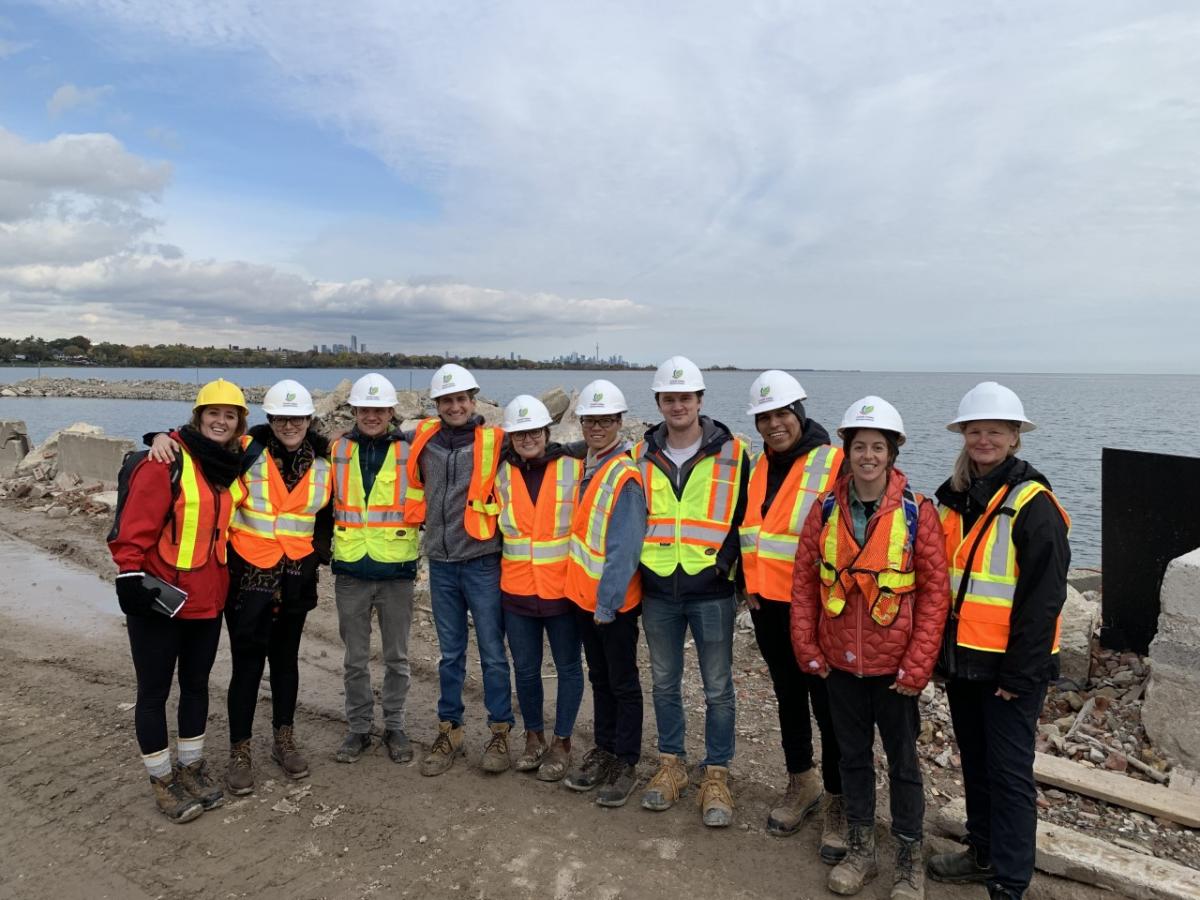 Photo:  MLA students visit Lake Ontario shoreline for rehabilitation project (photo credit:  Brennan Guse).