Landscape Architecture Hosts CSLA's Reconciliation Advisory Committee Talk
On the evening of January 13th, close to 200 people came to the OAC Centennial Arboretum Centre Auditorium to hear Chris Grosset (MLA 2000), Canadian Society of Landscape Architects' Reconciliation Advisory Committee Chair give a tremendous talk titled "The Path: Reconciliation, Learning and Landscape Architecture."  The evening reflected on Chris' journey with Indigenous awareness and furthering the profession of landscape architecture.  Organized by SEDRD Director Sean Kelly and the CSLA Reconciliation Advisory Committee, the event was very well attended; participants included students, educators and practitioners.  The evening provided a great opportunity for sharing and questions on Chris' journey and the CSLA's work on reconciliation.  Chris' visit extended into the next morning meeting with LA faculty and staff to discuss the BLA and MLA programs' efforts with reconciliation in the classroom and in research.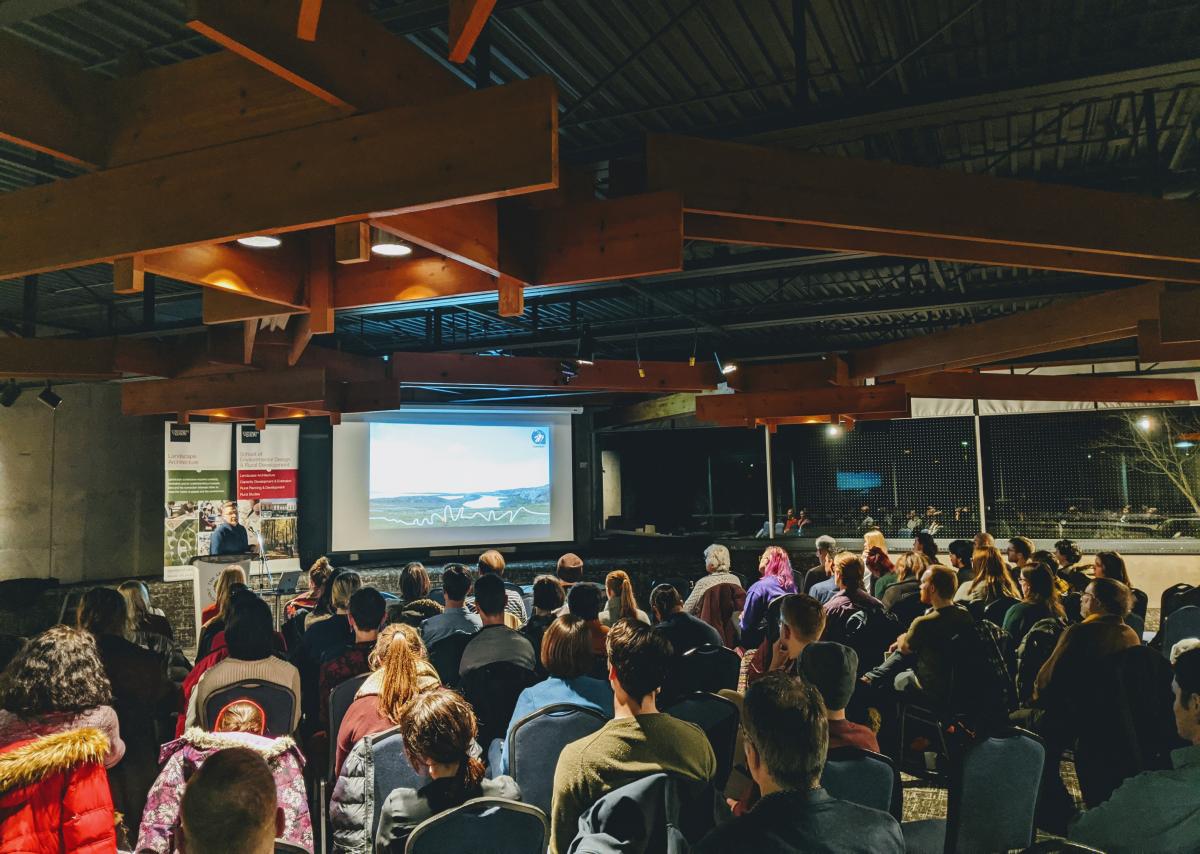 Photo credit:  Tatiana Zakharova, MLA 2018
The CSLA is nearing completion of a Statement of Reconciliation based on input gathered from an environmental scan of CSLA component associations, universities, related professional associations, indigenous organizations and practitioners, and CSLA members.  Learn more about the CSLA's Reconciliation Advisory Committee.