RPD Student Profile - Louis Helps
As a second-year student in the Rural Planning and Development program, Lou Helps has been working on his master's thesis about the Seasonal Agricultural Worker Program (SAWP). For this project, he has been visiting migrant workers in their home communities in central Mexico to talk about their experiences working and living on Canadian farms. SAWP workers come to Canada for anywhere between six weeks and eight months of the year to fill seasonal positions in the agricultural sector. While there, they are provided housing by their employer, though the quality and location varies greatly, with some living in structures on the farm property itself and others provided lodgings in a house or apartment in town. This project seeks to understand the role of the location of this housing in their ability to access services, form local connections, and assert their rights as workers.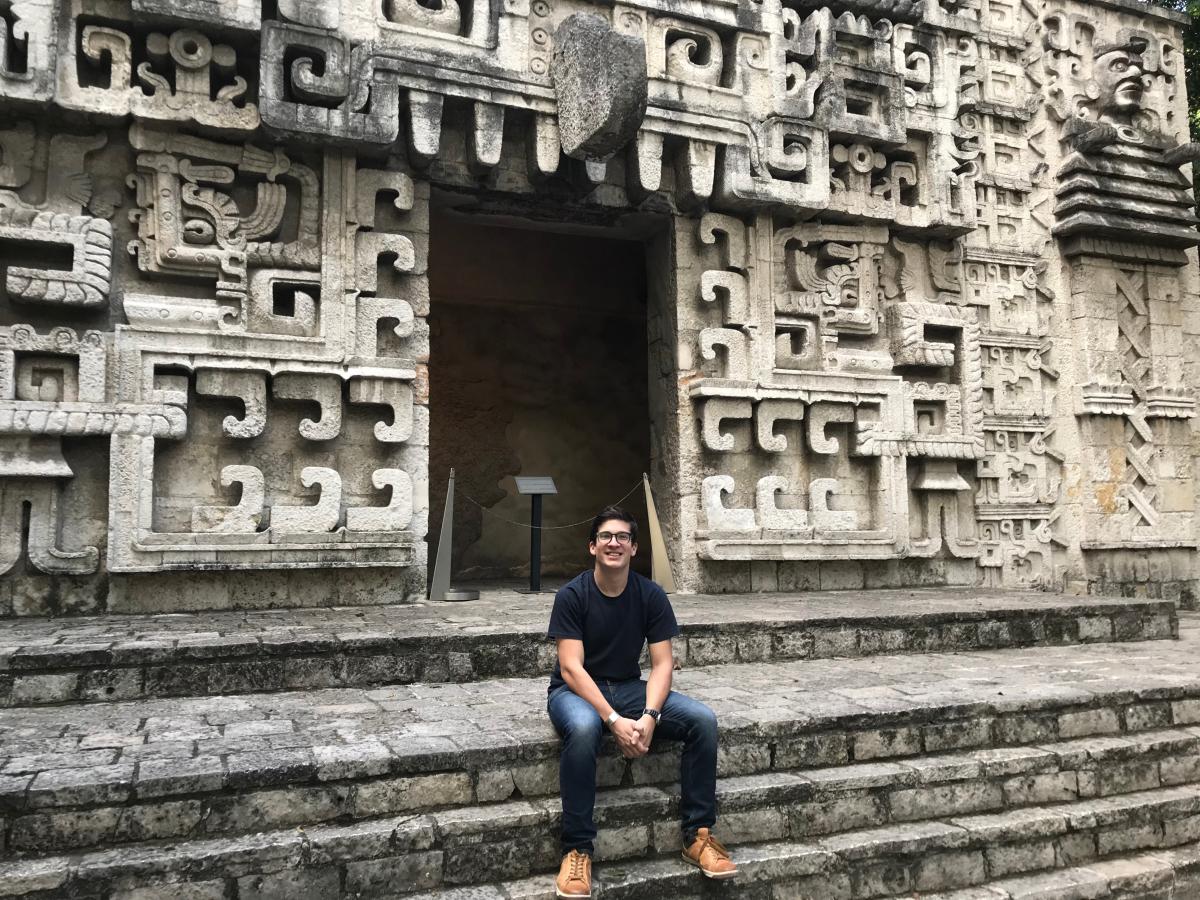 Photo:  Lou Helps, RPD master's student.

In addition to this ongoing initiative, Lou has been involved in several other noteworthy activities during his time at SEDRD. Working with his supervisor, Dr. Ryan Gibson, he has collected and analyzed key informant interviews with leaders in the charitable sector in order to understand strategies for rural philanthropic organizations. He has also worked on a content analysis of immigration stories in rural community newspapers and a comparative review of rural proofing policies in different countries. In June 2019, Lou attended the International Comparative Rural Policy Studies Summer Institute in Rovaniemi, Finland, giving him the opportunity to work with faculty and students from around the world.
The Rural Planning and Development program profiles the research initiatives and professional achievements of graduate students. Stay tuned for more profiles in the coming weeks! Check out the Rural Planning and Development webpage for more details on our graduate programs.