The Landscape Architecture 2019-2020 Edition of Studio V is Released
The 2019-2020 Edition of Studio V is finally here!
Studio V was created to represent and showcase the talent that courses through U of G's Landscape Architecture program. The journal is compiled of work completed by both our BLA's and MLA's. For this issue, we dove into the theme of growth. Growth occurs in all areas of life and landscape architecture. Growth comes through in many expressions: personal growth, plant growth, overgrowth etc. We were interested in cataloguing student and staff experiences of growth, and we are extremely excited with the expressions we received. 
This publication, while themed Growth, represents the resilience of the Landscape Architecture students and faculty. Completing and publishing the journal amidst a pandemic proved challenging, however our team handled the curve ball with grace and determination. Though last year was one many of us may try to forget, we wanted to ensure that the creativity and excellence displayed by our students and faculty continued to be celebrated.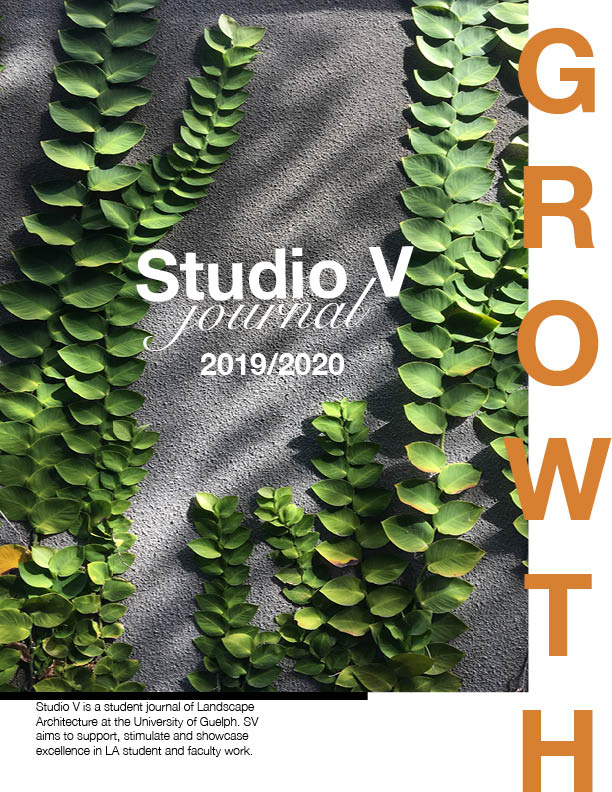 Studio V is a Landscape Architecture student edited journal that aims to support, stimulate, and showcase student and faculty excellence at the University of Guelph. To find out more about the journal, including how to submit your work to next year's publication, follow us on Instagram: studiovjournal
 
Share this page
Find related news by keyword