Weeden to keynote International Women's Day event for The Women's Centre of Grey Bruce
Ashleigh Weeden (PhD Candidate, Rural Studies) will be the keynote speaker at the 2021 International Women's Day in support of the Women's Centre of Grey Bruce. She will discuss how COVID-19 has impacted rural women and share insights into how rural communities can not only 'build back better' but use their place-based assets to create futures that focus on justice, equity, and equality.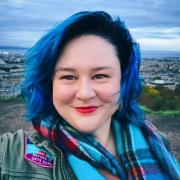 Image:  Ashleigh Weeden
Marked annually on March 8, International Women's Day is a global celebration of the social, economic, cultural, and political achievements of women. The day also marks a call to action for accelerating gender parity as groups come together to celebrate women's achievements and rally for women's equality.
For more information, or to purchase tickets for this virtual event, please visit https://trellis.org/virtual-event-45