UofG Landscape Architecture Student Drawings at Biennale in Venice, Italy
Digital drawings, created from twelve students in the School of Environmental Design and Rural Development's (SEDRD) Landscape Architecture programs, are currently being exhibited at the European Cultural Centre (ECC) Exhibition, in conjunction with the Architectural Biennale in Venice, Italy.  This is a prestigious international design, architecture and landscape architecture exhibition and is UoG's Landscape Architecture programs' first-time showcasing student work at this exhibition.  
Landscape Architecture students from both the MLA and BLA created cartographical mapping visualizations providing an interpreted expose' of various Guelph landscapes.  Each student selected an aerial photograph and crafted  'map-drawings' that visually represent and interpret their selected site.  These 'map-drawings' will be on display at the 'Time-Space-Existence' exhibition, Palazzo Mora Venice, until the end of November 2021. 
The Palazzo Mora 2021 link provides a virtual tour of the exhibition; and the SEDRD-Landscape Architecture work is located on the 3rd Floor, in Room 3B.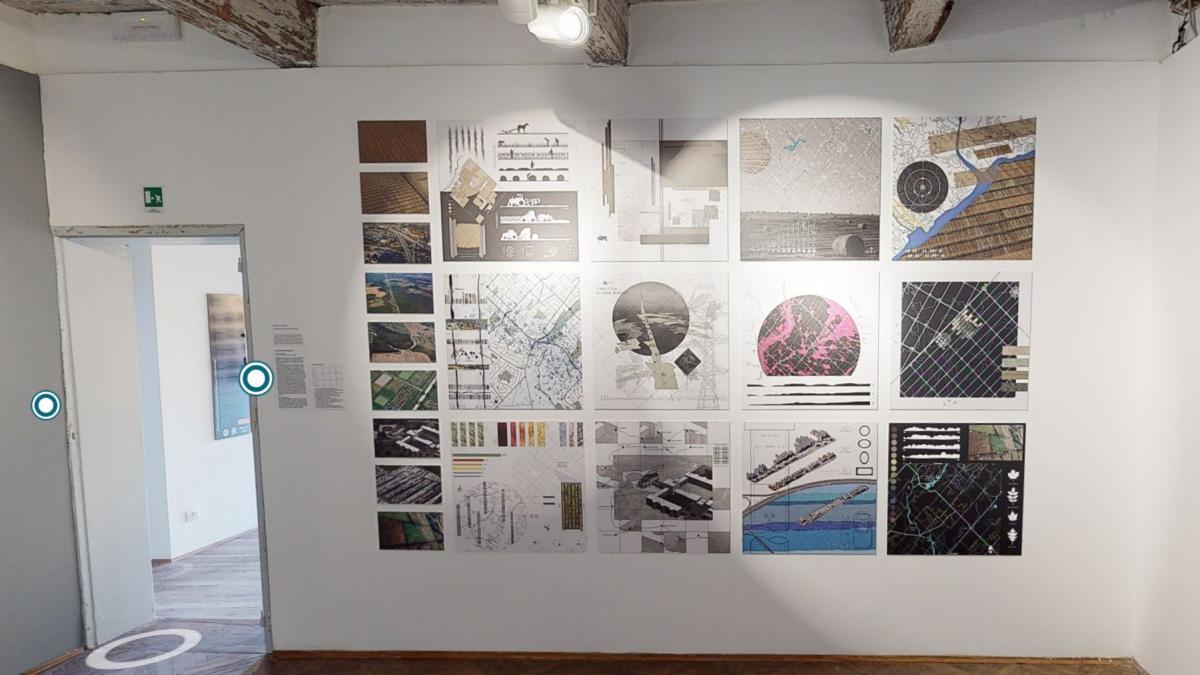 Image:  Digital drawings displayed at Biennale in Venice.
Congratulations to LA students Sonia Jin, Emily Bowerman, Justin Luth, Amanda Passero, Xuejin Zhuge, Alyson Kennedy, Matthew Canaran, Jenna Stusek, Jenna Livingston, Victoria Coffen-Smout, Steven Shuttle, and Jenny Andrews.  Special thanks to Dr. Nadia Amoroso who coordinated SEDRD-LAs initiative and to Dr. Nathan Perkins (Retired) who provided photo-captured site imagery (via his gyroplane) for the student work.