First Young Conservation Professionals Alumni Conference at Albion Hills
The first Young Conservation Professionals Alumni Conference took place on February 10-11, 2023 at the Albion Hills Field Center in Caledon, Ontario. The conference was organized by the Toronto and Region Conservation Authority and attracted a large number of conservation professionals including planners from across Ontario. Associate Professor, Dr. Nicolas Brunet of SEDRD gave a talk on how they may build youth capacity to lead conservation efforts into the future based on his partnered research in Nunavut.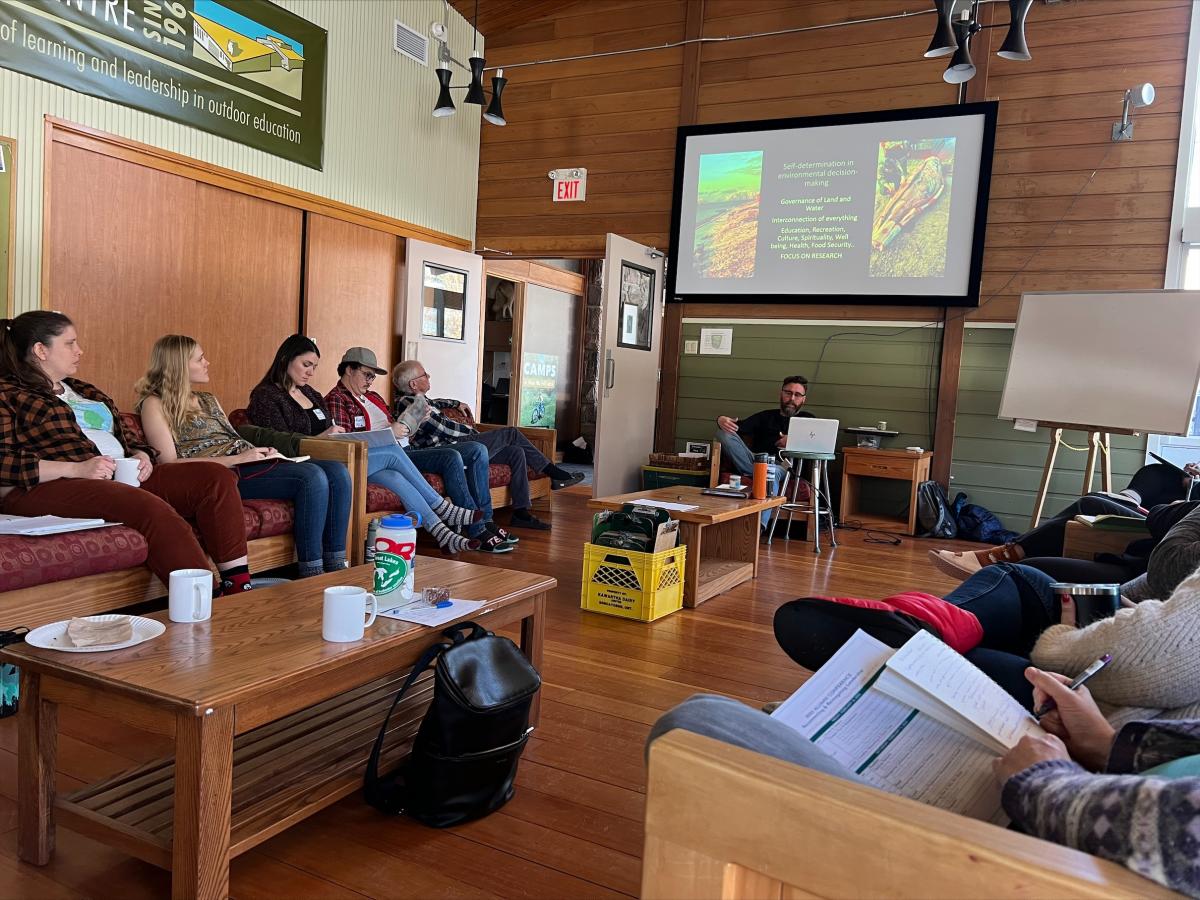 Photo:  Dr. Brunet delivers a fireside chat at the field center.
For more information on the Young Conservation Professionals please visit the Toronto and Regional Conservation Authority website.