Karen Landman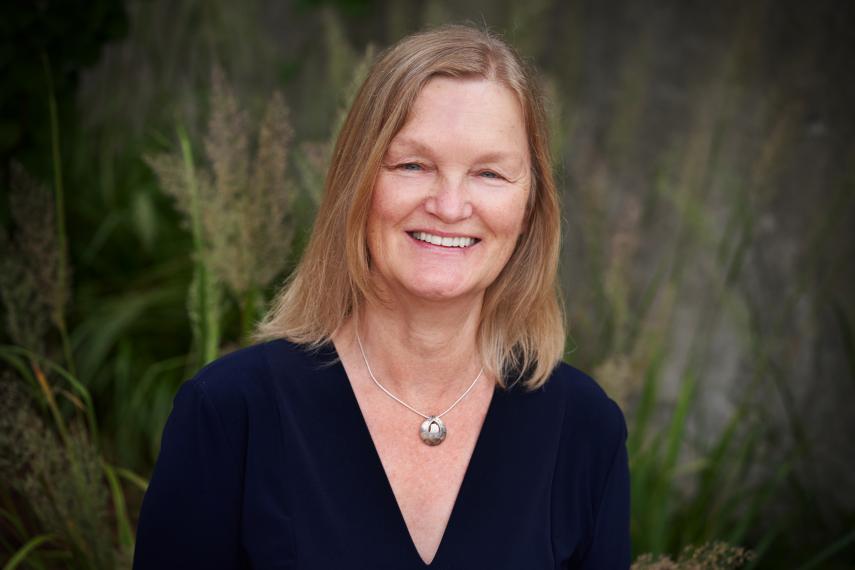 Professor - Landscape Architecture
Office:
Landscape Architecture, Room 105
Landscape Architecture, PhD Rural Studies
Find Related People by Keyword
Bio Summary
Karen Landman's passion for gardening from a young age led her to her academic interests and career in horticulture and landscape architecture, and eventually to planning and geography. She had her own design practice for over 20 years and is a professional planner. Since 2002, she has been a full-time faculty member in Landscape Architecture at the School of Environmental Design and Rural Development, and was promoted to full professor in 2016.
Academic History
PhD in Geography, Queen's University (2003)

MSc in Rural Planning and Development, University of Guelph (1994)

BLA (Landscape Architecture), University of Guelph (1989)

Diploma in Horticulture, University of Guelph (1981)
Affiliations and Partnerships
Council of Educators in Landscape Architecture
Ontario Professional Planners Institute
Canadian Institute of Planners
Canadian Association for Food Studies
Awards and Honours
Ontario Association of Landscape Architects Honorary Membership (2021)

Canadian Institute of Planners Award for Planning Excellence Merit (Planning Publications and Media) (2021) 

Canadian Society of Landscape Architects Teaching Award (2016)

Woman of Distinction (Education & Training), Guelph YM/YWCA (2016)

Ontario Professional Planners Institute's Excellence in Planning Award: Communications/Public Education (2014)
Research Projects
Karen's research is generally on green infrastructure in the form of ecological design, urban forestry, urban agriculture, pollinator habitat, biodiversity, etc. Climate change has heightened awareness of the need for improved green infrastructure in order to cool cities, reduce stormwater flooding, and improve biodiversity and ecological function.
As an example, urban agriculture is increasingly of interest as a form of green infrastructure. In North America, however, agriculture had been zoned out of cities since the Second World War; this has led to an overarching view of urban agriculture as out of place. Karen's research seeks to discover ways that can make urban agriculture more acceptable by assessing how we can design for it within the city, considering aspects such as location, ecological contributions, social inclusion and aesthetics.
Selected Publications
McPherson, B & Landman, K. (2022) Urban Agriculture Design Principles for Enhancing Sustainability. African Journal of Landscape Architecture (in press).
Marshman, J., Blay-Palmer, A. & Landman, K. (2019) Anthropocene Crisis: Pollinators, Food Security and Climate Change. Environments.
French, E., Birchall, J., Landman, K. & Brown, R.D. (2018) Designing public open space to support seismic resilience: A systematic review. International Journal of Disaster Risk Reduction.
Cunsolo, A. & Landman, K. (Eds.) (2017) Mourning Nature: Hope at the Heart of Ecological Loss & Grief. Montreal/Kingston: McGill Queen's University Press.
Landman, K. (2016) Urban Agriculture Linkages: Patterns, Education and Urban Planning. In Integrated Urban Agriculture: Precedents, Practices, Prospects. Edited by Robert France. Faringdon, UK: Green Frigate Books.
Fazel Todd, L., Landman, K., & Kelly, S. (2016). Phytoremediation: An Interim Landscape Architecture Strategy to Improve Accessibility of Contaminated Vacant Lands Canadian Municipalities. Urban Forestry & Urban Greening.
Codyre, M., Fraser, E., & Landman, K. (2015). How does your garden grow? An empirical evaluation of the costs and potential of urban gardening. Urban Forestry & Urban Greening, 1 (14).
Blay-Palmer, A. & Landman, K. (2015). Food Systems and the City. In Canadian Cities in Transition: Perspectives for an Urban Age. 5th Ed. Edited by Pierre Filion, Markus Moos, Tara Vinodrai and Ryan Walker. Oxford, UK: Oxford University Press.
Area of Research
Landscape Architecture
Rural Studies