Karen Landman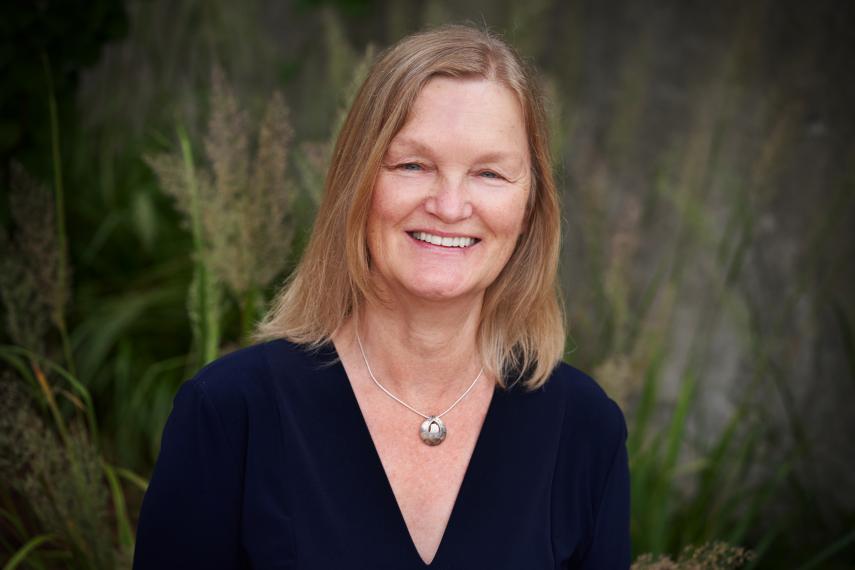 Office:
Landscape Architecture, Room 105
Landscape Architecture, PhD Rural Studies
Find Related People by Keyword
Bio Summary
Karen Landman's passion for gardening from a young age led her to her academic interests and career in horticulture and landscape architecture, and eventually to planning and geography. She had her own design practice for over 20 years, and is also a professional planner. Since 2002, she has been a full-time faculty member in Landscape Architecture at the School of Environmental Design and Rural Development, and was promoted to full professor in 2016.
Academic History
Diploma in Horticulture, University of Guelph (1981)
BLA in Landscape Architecture, University of Guelph (1989)
MSc in Rural Planning and Development, University of Guelph (1994)
PhD in Geography, Queen's University (2003)
Affiliations and Partnerships
Council of Educators in Landscape Architecture
Ontario Professional Planners Institute
Research partner with the Center for Sustainable Food Systems at WLU
Canadian Association for Food Studies
Awards and Honours
Ontario Association of Landscape Architects Honorary Membership (2021)
Canadian Society of Landscape Architects Teaching Award (2016)
Woman of Distinction (Education & Training), Guelph YM/YWCA (2016)
Ontario Professional Planners Institute's Excellence in Planning Award: Communications/Public Education (2014)
Research Impact
Service-learning projects completed by Karen's students benefit communities in tangible ways. Students first conduct research and subsequently work toward a design in studio. A recent example of the impact of Karen's projects evolved out of a first-year undergraduate course, where students were asked to design a garden for a mental health centre in Fergus, Ontario for patients, family, staff and the community. Students conducted research on various mental health issues to inform their design. They then presented their designs to potential donors at a social event, which ultimately raised $60,000 to build the garden.
Karen's students have also participated in a urban-farm visioning workshop for a food insecure area of Hamilton. Their work contributed to gaining a commitment of $350,000 from the city to create an urban farm and food-based park, which is being built in the summer of 2016.
Karen also focuses on urban agriculture as part of the Nourishing Communities research team. This group consists of an international, interdisciplinary team of researchers who conduct research on food systems from different disciplinary views.
Current Research Projects
How can we normalize urban agriculture in developed nations?
Urban agriculture is very common in the developing world. In areas such as North America, however, agriculture has been zoned out of cities since the Second World War; this has led to an overarching view of urban agriculture as out of place. Karen's research seeks to discover ways we can make urban agriculture more acceptable by assessing how we can design for it within the city, considering aspects such as location, ecological contributions, social inclusion and aesthetics. Current projects are funded by grants from the Social Sciences and Humanities Research Council.
How do we design for green space in urban landscapes?
Karen's research in this area focuses on green infrastructure, ecological design, urban forestry and any other types of urban greening. Climate change has heightened awareness of the need for urban greening in order to cool our cities, reduce stormwater flooding, and improve biodiversity. Karen's students often collaborate with communities on research projects for improving green infrastructure.
How do rural landscapes and agriculture intersect with urban communities?
Projects in this area look at topics such as the values placed on rural landscape from a visual perspective, the integration of rural to peri-urban to urban landscapes in terms of biodiversity and forestry, and the relationship between community food hubs and improved quality of life for urban neighbourhoods. Karen's students often receive funding through research opportunities with OMAFRA.
Graduate Student Information
Student involvement in Karen's projects varies based on project length, timelines and funding. Her research teams sometime consist of both undergraduate and graduate students working in various capacities.
Karen advises Master of Landscape Architecture (MLA) students and PhD students. Students in both programs come from various backgrounds and their goals as MLA and PhD students are generally different. As an academic advisor for MLA students, she views her role as that of a coach, where she helps her students understand what a thesis is and is not. As a thesis advisor, her goal is to help students through the process and to ensure they meet their targets as the research progresses. Simultaneously, she strives to provide a rich research experience and ensure her students complete their program on time. For PhD students, Karen focuses on preparing the students for a career in academia or consulting. Ultimately, Karen believes that the graduate student-advisor relationship is a partnership, where her experience allows her to be an effective coach. Her students say she brings a lot of humour too!
Past graduate student research has looked at topics such as urban forest planning, design guidelines for urban agriculture, ecological sustainability for rural towns, bee habitat in urban landscapes, and green infrastructure planning for intensification. Students have gone on to careers in private consulting, the public sector and academia, including a Canada Research Chair position.
Featured Publications
Mourning Nature: Hope at the Heart of Ecological Loss & Grief. Co-edited with Dr. Ashlee Cunsolo. McGill Queen's University Press (to be published Spring 2017)
Landman, K. (2016) Urban Agriculture Linkages: Patterns, Education and Urban Planning. In Integrated Urban Agriculture: Precedents, Practices, Prospects. Edited by Robert France. Faringdon, UK: Green Frigate Books.
Fazel Todd, L., Landman, K., & Kelly, S. (2016). Phytoremediation: An Interim Landscape Architecture Strategy to Improve Accessibility of Contaminated Vacant Lands Canadian Municipalities. Urban Forestry & Urban Greening.
Codyre, M., Fraser, E., & Landman, K. (2015). How does your garden grow? An empirical evaluation of the costs and potential of urban gardening, Urban Forestry & Urban Greening, 1 (14).
Blay-Palmer, A. & Landman, K. (2015). Food Systems and the City. In Canadian Cities in Transition: Perspectives for an Urban Age. 5th Ed. Edited by Pierre Filion, Markus Moos, Tara Vinodrai and Ryan Walker. Oxford, UK: Oxford University Press
For a full list of Karen's publications, please visit her Google Scholar page.
Related Links
Nourishing Communities - Sustainable Food Systems Research Project
Area of Research
Landscape Architecture
Rural Studies