Leith Deacon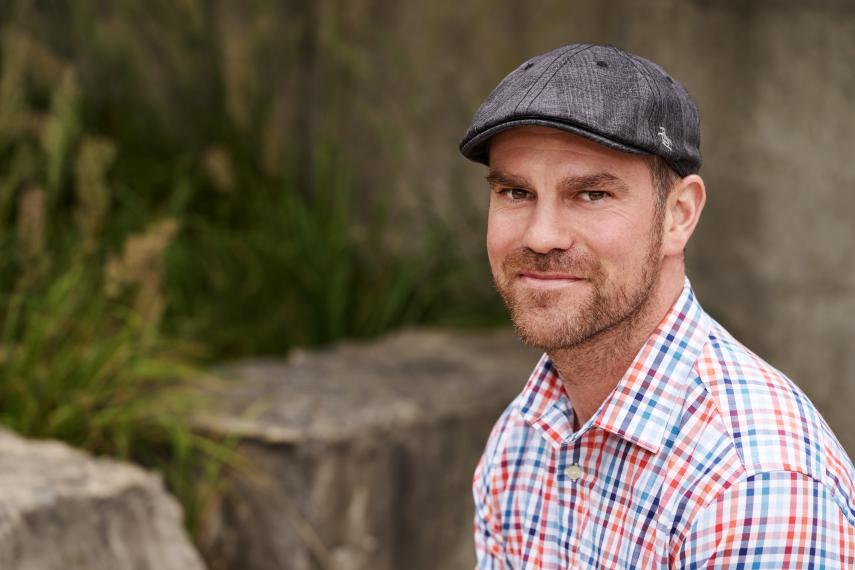 Office:
Landscape Architecture, Room 122
Rural Planning and Development; Rural Studies PhD
Find Related People by Keyword
Education
PhD - Geography, University of Western Ontario (2010)
MSc - Rural Planning and Development, University of Guelph (2004)
BA - Communications and Earth Sciences, University of Windsor (2001)
Bio Summary
Leith Deacon is an Assistant Professor in Rural Planning and Development in the School of Environmental Design and Rural Development. He is a full member of the Canadian Institute of Planners (CIP) and a Registered Professional Planner (RPP). Leith's research examines concepts around sustainability, governance, and resiliency. Leith is attempting to gain a better understanding of the dynamics associated with municipal rural and remote economies, specifically resource-based economies across Canada – what are their experiences and why are some communities able to grow and prosper while others experience decline. Leith employs a planning lens to frame the project. What can planners do and what can municipal planning departments do to increase the resiliency and/or sustainability of these communities?
Affilliations and Partnerships
Alberta Land Institute
Aurora College
Future Energy Systems
University of Alberta
Whitehorse Municipal Government
Yellowknives Dene First Nation
Yellowknife Municipal Government
Yukon Government
Current Research Projects
Sustainable Community Planning Development
The central research goal of this project is to examine the concept of resiliency within the context of resource-based communities to address the often problematic relationship(s) between resource reliance, community well-being, and adaptive capacity. The research objectives are: 1. Theoretical: to investigate how a resource-based community that has been experiencing rapid growth (or decline) is able to adapt, prepare for, and become resilient to change (e.g. decreasing oil prices). 2. Practical: to work with resource-based communities and develop an appropriate interview guide to conduct semi-structured qualitative interviews to understand areas of resident concern to inform municipal policy to help ensure the long-term resiliency of the community. 3. Empirical: to gain experience and understanding of resource-based communities in order to develop an "online toolbox" of advice, experiences, and stories as a resource that is publicly and freely accessible to enable resource-based communities to improve their own resiliency, and in turn, the overall resiliency of the economy.

Future Energy Systems: Measuring the Costs and Benefits of Energy Transitions
Renewable energy projects are becoming a significant component of the energy landscape, and many of these projects are undertaken in close connection with cities, communities, municipalities and Indian reservations. These projects focus on wide-ranging technologies including hydroelectricity, wind, and solar. Concern for the environment, respect for human rights, progressive policies and sustainable development are the key drivers of this change. One unique attribute of many renewable energy technologies is the capacity of such technologies to be scaled at the community level. Communities have opportunities within the green energy space to (partly) own, control, and benefit from renewable energy technologies.
Focusing on community intentions within indigenous and non-indigenous communities, we seek to understand the intentions of communities across Canada to develop renewable energy technologies, including solar, wind, small-scale hydro, geothermal, and bioenergy. Communities may find renewable energy projects appealing for a number of reasons. These reasons may include: (1) the scalability and affordability of emerging technologies that can deliver savings to rate payers, (2) the possibilities of owning or collaborating with the private sector to derive local benefits from renewable resource revenues, (3) the opportunity to capture incentives for green power initiatives offered by provincial and federal programs, (4) energy security through reduced reliance on fossil fuels, such as diesel, and (5)  climate leadership, in response to growing concern for a warming climate. 

Alberta Land Institute: Land use tools as part of long term strategy for local development: possibilities for contextual learning.
The overarching problem addressed is that which many municipalities in AB and beyond face; they are not well equipped to improve their own sustainability, their own long-term development. They often lack the policy tools, expertise, reflexivity, powers, and resources to improve their own resilience. While many avenues of thinking and action are open to tackle this problem, we focus on the potential of land use tools, as in tools to coordinate land use and organization in the community, to improve the long-term development potential. Land use tools are per definition institutions, and we distinguish, following various strands of institutional theory plans, laws and policies as formal institutions, besides informal institutions, always present in community governance. The problem we then observe is that often, land use tools are not present in community governance or exist but barely function. On the other hand, the expectations of land use tools for community goals, such as more sustainable development, are too high. In other words, the potential of land use tools for sustainable development is not well circumscribed. The primary question we ask then is: how can a realistic role for land use tools towards sustainable development be articulated?
Featured Publications
Deacon, L., Van Assche, K., Papineau, J., & Gruezmacher, M. (2018). Speculation, Planning, and Resilience: Case studies from resource-based communities in Western Canada. Futures. DOI 10.1016/j.futures.2018.06.008
Van Assche, K., Gruezmacher, M., & Deacon, L. (2018). Mapping institutional work as a method for local strategy; learning from boom/bust dynamics in the Canadian west. Journal of Environmental Planning and Management, 1-21. DOI 10.1080/09640568.2018.1443800
Marais, L., McKenzie, F. H., Deacon, L., Nel, E., van Rooyen, D., & Cloete, J. (2018). The changing nature of mining towns: Reflections from Australia, Canada and South Africa. Land Use Policy, 76, 779-788. DOI 10.1016/j.landusepol.2018.03.006
Papineau, J. W., & Deacon, L. (2017). Fort McMurray and the Canadian oil sands: Local coverage of national importance. Environmental Communication, 11(5), 593-608. DOI 10.1080/17524032.2017.1289107
Area of Research
Rural Planning and Development
Rural Studies