Nadia Amoroso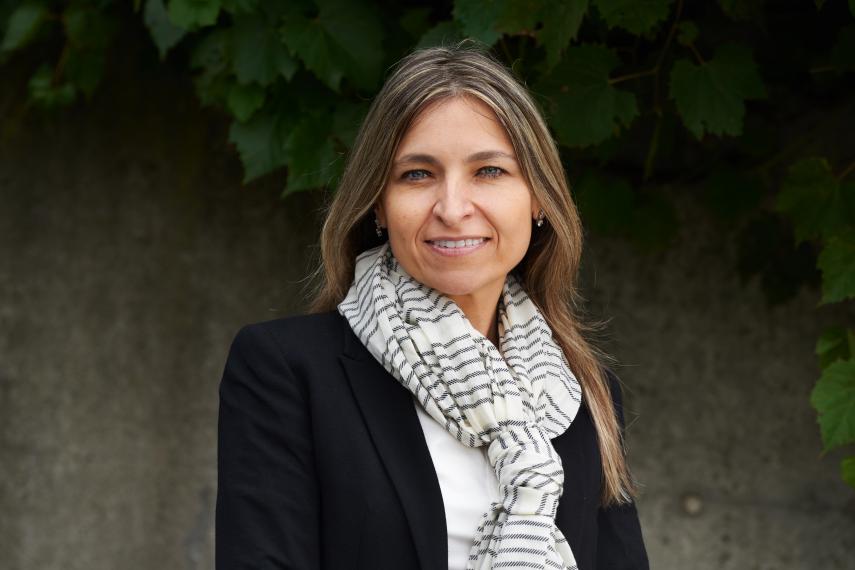 Associate Professor - Landscape Architecture
Email:
nadia.amoroso@uoguelph.ca
Office:
Landscape Architecture, Room 144
Find Related People by Keyword
Bio Summary
Nadia has always had a passion for fine arts, such as drawing and sketching, which later morphed in to design combining art and math. She was first drawn to architecture because of its ability to combine all of her passions: art, math and physics. However later on, she discovered the profession of landscape architecture and all of its many possibilities. Nadia liked the idea of being able to design and shape large outdoor spaces for the public to enjoy, such as waterfronts, plazas and other public spaces. Through her education she began working with different software programs and developed a passion for visual communication and data visualization. 
Education
PhD Architectural Design, University College London, (University of London), UK (2010)
MUD Urban Design, University of Toronto (2002)
BLA Landscape Architecture, University of Toronto (2000)
Affiliations and Partnerships 
Ontario Association of Landscape Architects (OALA)
Canadian Society of Landscape Architects (CSLA)
American Society of Landscape Architects (ASLA)
Council of Educators in Landscape Architecture (CELA)
Awards and Honours
Canada Foundation for Innovation – CFI-JELF Award (2018)
Council of Educators in Landscape Architecture (CELA) Award for Outstanding Communications (2018)
Mary Ward Award for Leadership (2012)
Research Impact
Nadia's book "The Exposed City: Mapping the Urban Invisibles" focuses on mapping visualizations and guidelines that have been used as resources and tools in planning and data visualization courses and in graduate landscape architectural thesis works. She also co-founded DataAppeal; a company that developed an easy to use and visually engaging GIS (geographic information system) and mapping application that extended the reach of GIS to everyone, without training. Through her teaching and research at the University of Guelph, Nadia is looking at new ways of visualizing urban data to uncover new site conditions and utilize the visualizations as datascapes.
Current Research Projects
Digital Design Research Hub (DDRH)

This research will explore various hybrid approaches incorporating more traditional design techniques, parametric design software, and new 3D data visualizations approaches. The DDRH will allow for digital design experimentation to lead to new modes of visual communication and site analysis of the landscape. It will tackle research questions, including:
 How can the unseen forces shaping urban life be rendered artistically and informatively in the form of alternative 3D 'maps' (datascapes) which represent urban dynamics, not usually accessible to routine professional expertise or the ordinary urban dweller?

In what ways do the new visualizations provide deeper insights into the city than conventional mapping visualizations are capable of revealing?
This project is funded by Canada Foundation for Innovation John R. Evans Leaders Fund and includes funds to help establish a DDRH in the School of Environmental Design and Rural Development.
Past Student Projects
In Winter 2018, Nadia worked with landscape architecture students, as an advisor and coordinator, to submit a winning entry to the 4th annual Winter Stations Competition. This international design-build competition is held in Toronto and aims to bring temporary public art installations to the Beach area from February to April 1st. The installations are meant to incorporate an existing lifeguard chair on the beach area, and to bring activity and a sense of community back to the site during the winter months.
Nadia assisted with the University of Guelph 'Rising Up' design concept, which stemmed from issues of climate change, the rising water levels of the Don River, and the relationship between humans and the environment today. Inspired by the topography of the Don Valley, 'Rising Up' invited users to experience nature's threshold. The elevating tension between humans and the environment was articulated through deconstructed topographical layers and increasing negative space within the sculpture. Made from 100 plywood sheets, shaped and fabricated using a CNC process (computer numerical control), the structure was layered and 'rising up' to three metres high and stretching to nine metres long, for the public to walk through and experience.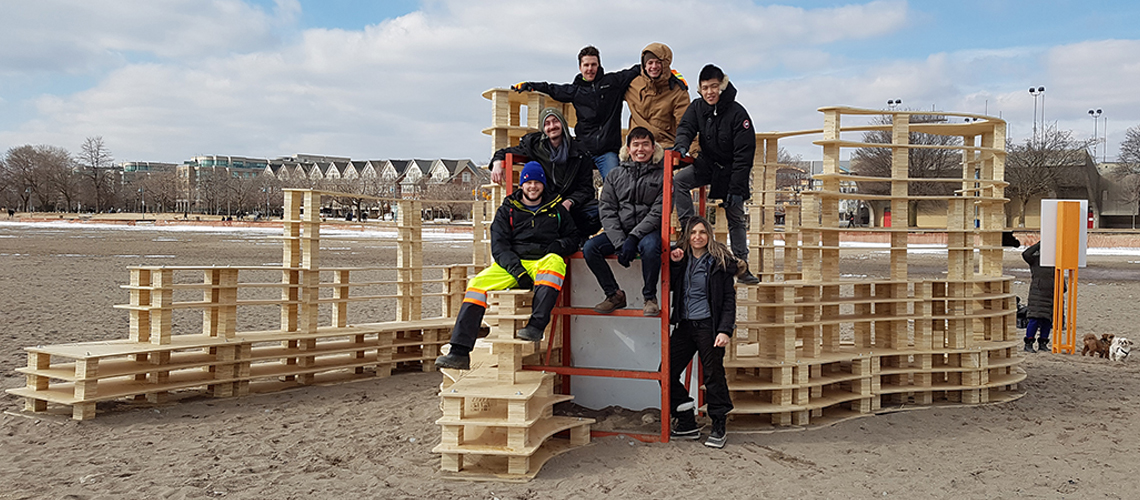 The installation was a teaching mechanism for students, as a means to help them throughout the design process, from the concept stage to the drawing production stage to the fabrication and structural assembly stage. The 'Rising Up' project has been featured in a number of online and news media press including CityTV and CBC News, and Landscape Architecture Magazine (July 2018).  This was the first time that the University of Guelph's landscape architecture students were involved in the competition.
Featured Publications
Amoroso, Nadia. The Exposed City: Mapping the Urban Invisibles. Routledge, 2010.
Amoroso, Nadia. Representing Landscapes a Visual Collection of Landscape Architectural Drawings. Routledge, 2012.
Amoroso, Nadia. Digital Landscape Architecture Now. Thames Hudson, 2012.
Amoroso, Nadia. Representing Landscapes: Digital. Routledge, 2015.
Amoroso, Nadia. Representing Landscapes: Hybrid. Routledge, 2016.
Area of Research
Landscape Architecture
Rural Studies