Sheri Longboat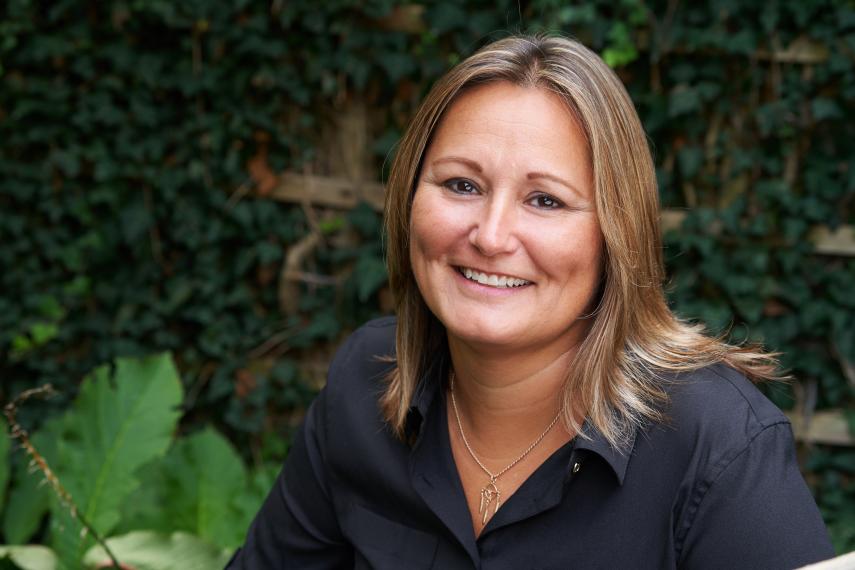 Office:
Landscape Architecture, Room 119
Rural Planning and Development, PhD Rural Studies
Find Related People by Keyword
Bio Summary
Sheri Longboat is a Haudenosaunee Mohawk and band member of the Six Nations of the Grand River with twenty years of experience working with Indigenous communities in Canada. She grew up with a love of water and water-related activities, which eventually led to an interest in water security and governance. Her research is also inspired by the many Indigenous people she has worked with who have persevered and continue to maintain the customs, traditions, languages and practices of their heritage. Sheri joined the School of Environment Design and Rural Development in July of 2016. She looks to utilize her relationships, experiences and personal passion to perform applied research that bridges First Nations communities, government and industry partners to address some of the most pressing challenges of Indigenous populations in Canada.
Academic History
BES, University of Waterloo
MA, Wilfrid Laurier University
BEd, Brock University
PhD, Wilfrid Laurier University
Affiliations and Partnerships
Haudenosaunee Mohawk and member of the Six Nations of the Grand River
Member of Aboriginal Professional Association of Canada (APAC)
Member of Canadian Association of Geographers (CAG)
Member of Canadian Rural Revitalization Foundation (CRRF)
Member of Canadian Water Resources Association (CWRA)
Research Impact
Through her 20 years of practical experience working with and within First Nations communities in Canada, Sheri has experienced first-hand the challenges and emerging opportunities faced by Indigenous peoples in relation to planning, development and environmental protection. Of critical concern is the fact that despite vast freshwater supplies in Canada, one in six First Nations communities do not have access to safe drinking water and for some the situation has persisted for decades. Sheri's research looks to address issues of water insecurity, the relationship with natural resources, as well as other environmental challenges through the development of solutions that integrate science, policy and the knowledge and experiences of Indigenous peoples.
Sheri also looks to explore the use of technology for capacity building and community development. One example of this is the use of Geographic Information Systems (GIS) as a collaborative and decision-making support tool within First Nations communities, including technology implementation and its sustainability. She also looks to utilize community-based training for knowledge transfer to support First Nations as they inventory, manage and plan assets, land and resources, and collaborate with government and industry on development activities within traditional territories.
Current Research
How do we implement the recognition of Indigenous rights and governance within a contemporary context?
Indigenous people worldwide have unique rights that have been affirmed internationally and in Canada. A current challenge is the harmonization of these rights into existing frameworks. Sheri continues to work actively with First Nations and Indigenous government who face challenges in asserting legal and inherent rights. She also works with government to determine ways to bridge rights and inherent responsibilities within policy structures. An example of this can be found in Sheri's work with the city of Hamilton and the Haudenosaunee Confederacy as a consultant, where she seeks to promote jointly developed stewardship activities that are beneficial to both communities.
What new collaborative models are required to facilitate a mutually respectful and beneficial relationship between Indigenous people and government in Canada?
Sheri's research in this area is more theoretical, and involves examining the relational process between Indigenous communities in Canada and government and industry. She looks to better our understanding of how these actors can work together, what the benefits are, and how it can be implemented within diverse cultural and historical contexts. Sheri believes that models of engagement and collaboration are key to creating positive relationships and mutually beneficial outcomes. In this area, she is currently a co-applicant at the proposal stage for a project titled "Innovations for Corporate Social Responsibility (CSR) and impacts on mine-community relations: case studies from Canada and the Philippines". This project involves collaboration with several other University of Guelph faculty members in addition to organizations such as the Canadian Aboriginal Minerals Association and the Canadian Mining Association. The project will examine the relationship between mining corporations and Indigenous communities, and how they work together to achieve desirable outcomes to enhance the effectiveness of CSR activities and support community aspirations.
How can Indigenous knowledge systems and practices support and enhance water security and environmental protection more broadly?
This area of Sheri's research combines her passion for water security, management and governance with the knowledge and experience she continues to gain in the culture and traditions of Indigenous peoples in Canada. She looks to facilitate the contribution of Indigenous knowledge to our understanding of natural resources, responsible development and governance for the purpose of increasing the security of water for the future. Water security is a relatively new and emerging paradigm for approaching water in Canadian research and Sheri works at the community level with Elders and traditional knowledge holders of the Six Nations to learn from and incorporate that knowledge. She also examines the traditions and teachings of the Anishinaabe people; understanding lessons, practices and principles to help guide efforts toward water security.
Graduate Student Information
Sheri's students participate in research throughout the process. Through literature reviews, gathering data, performing data synthesis and helping to communicate output. She tries to provide opportunities for being involved in activities in communities either though workshops, data collection, note taking and general interaction. She looks to match her students with these activities according to their skills and objectives for research and for First Nations communities. She is looking for students who have shared research interests and who bring their experience, active participation and self-motivation to their research. One project she is looking to begin work on in the community will involve gathering traditional knowledge through interviews and other forms of data collection.
As an advisor, Sheri is focused on assisting students in meeting deadlines and deliverables by establishing work plans to ensure milestones are met on schedule. She also supports an open-dialogue environment where ideas can
be communicated and problems solved through a understanding and respectful manner. She believes that a balanced approach benefits both the student and herself as it allows her to fulfill her own responsibilities as an advisor while keeping the student on track for success. She sees her role as a colleague, mentor and advisor who can provide options, opportunities and suggestions while maintaining two-way communication and an engaging environment.
Featured Publications
Beyond consultation: Lessons in joint stewardship. Plan Canada, Special Issue: Indigenous Planning, 56 (4), 33-36.
First Nations water security: Security for Mother Earth. Canadian Women's Studies, Special Issue: Women and Water 30 (2): 6-13, 2015.
First Nations water security and collaborative governance: Chippewas of Kettle and Stoney Point First Nation, Ontario, Canada. PhD thesis. Wilfrid Laurier University, 2012.
Relative rates of sand transport through an incipient parabolic dune at Pinery Provincial Park, Ontario. Master's thesis. Wilfrid Laurier University, 1995.
Global warming scenario impact studies: Methodological issues of estimation. Bachelor's thesis. University of Waterloo, 1992.
Area of Research
Rural Planning and Development
Rural Studies