SEDRD Researchers Working With Somali Communities Regarding Importance of Cultural Foods
Canada has a long history of accepting refugees from around the world, and many of these refugees have come together in communities that form the diverse backbone of the Canadian population. With them they have brought new foods to the Canadian dinner plate, and products such as okra, eggplant and bok choy are now grown in Canada and enjoyed by Canadians of all cultures.
"We share culture and richness through food," shares Valencia Gaspard, a first year student in the Rural Studies PhD program. "Food can be used to build communities and bring people together."
Valencia began her PhD studies this September after completing her undergraduate degree in conservation biology at Western University and the  rural planning and development master's program at the University of Guelph.
See OAC article here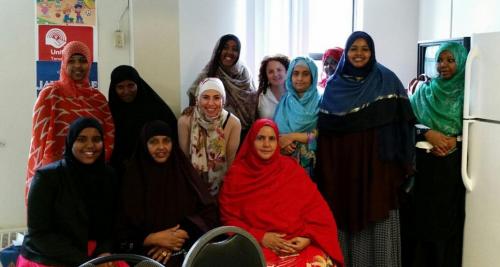 GTA Somali community members meet with SEDRD researchers.
Share this page
Find related news by keyword