SEDRD Students Revisit Goderich and the Rebuilding Following the Tornado of 2011.
Students from the Rural Planning and Development program visited the Town of Goderich to meet with local officials and study the rebuilding efforts that have been on-going over the last 3 years.  This field visit continues the Schools interest in contributing to and learning from these initiatives.  The town has undergone major rebuilding and landscaping efforts following an important planning process that involved students in Planning, Landscape Architecture and Capacity Development and Extension.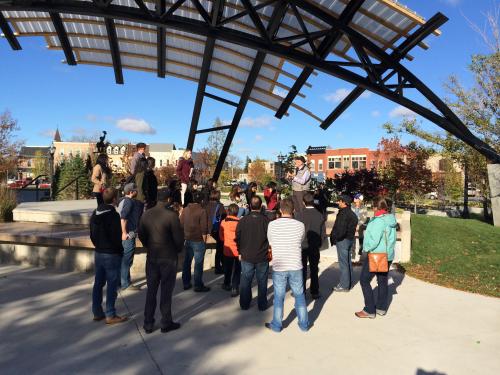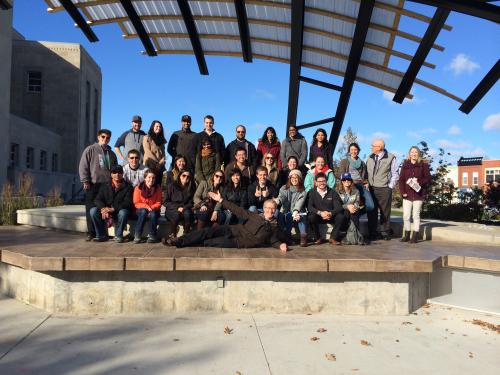 SEDRD's Rural Planning students visiting the Town of Goderich.
Share this page
Find related news by keyword