July 2019 Wellness@Work Calendar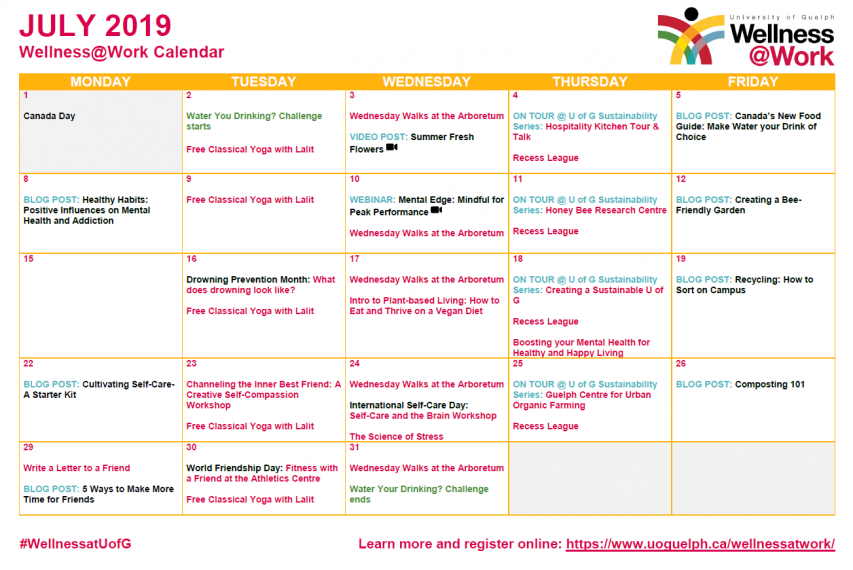 The July Wellness@Work calendar is now posted and there are a lot of exciting activities to participate in this July! 
Join the new ON TOUR series to explore unique spaces on campus that are focused on sustainability.  Tour the UC Basement Kitchen, the Honey Bee Research Centre or the Organic Farm.  Join a talk from the Sustainability Office to learn more about the sustainability programs U of G is known for. 
In recognition of World Friendship Day and International Self-Care Day, we have a creative workshop on self-compassion, a workshop on your Brain & Self-Care, an opportunity to write a letter to a friend, or bring a friend to the Athletics Centre.
Check out all of the events in the July calendar attached and register today! 
Be sure to also join the Water You Drinking? Challenge to make water your drink of choice.