U of G Art & Objects Scavenger Hunt Activity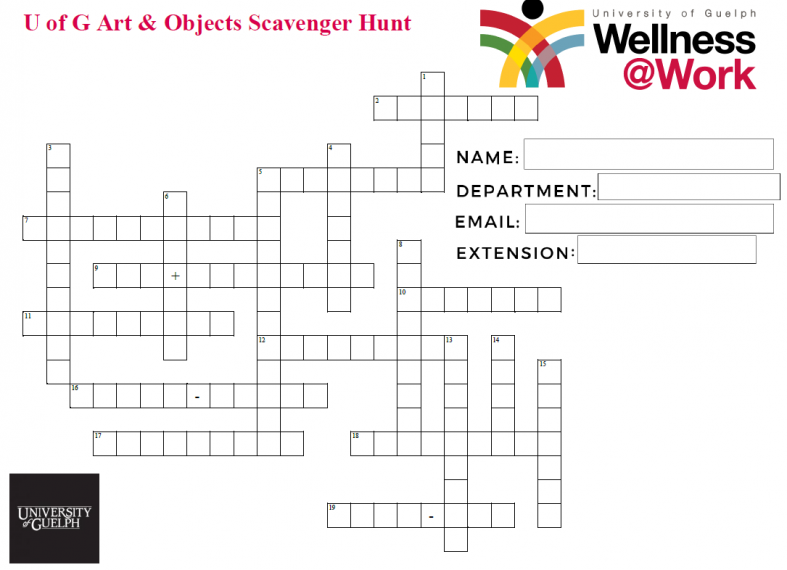 Is it art or a historic object?  The scavenger hunt is made up of pictures of Art or Objects on the U of G campus for you to find. Once you have found the item in the picture, enter its name in the crossword puzzle.
When you have completed the crossword puzzle, submit it to wellnessatwork@uoguelph.ca or send by campus mail to Sarah Joosse in Human Resources by November 4, 2019.
There will be prizes awarded by random draw from the correct entries. 
Get out there and explore our beautiful campus this October!