Try the 30 Day Money Saving Challenge!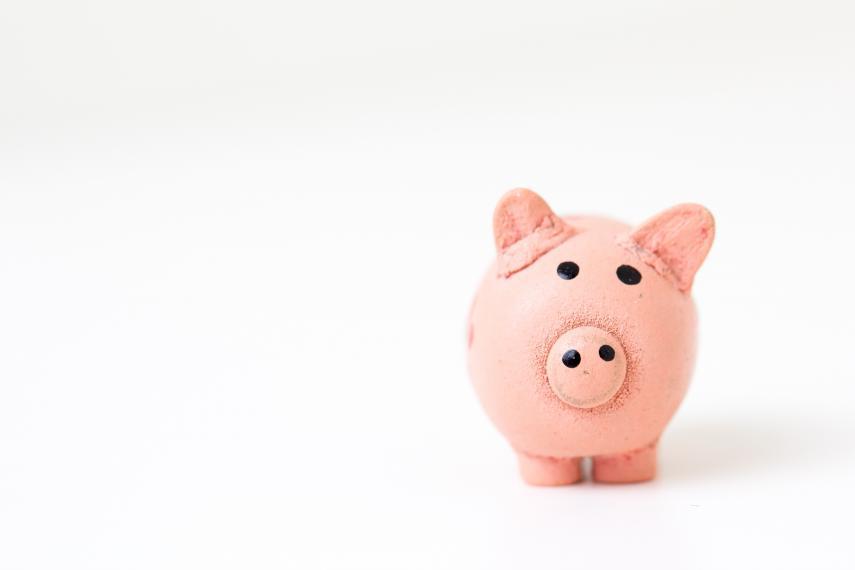 November is Financial Literacy Month.
Wellness@Work is challenging you to pick 3-5 things you will not spend money on for the month of November.  Spend 30 days watching your savings grow!  
At the end of November, tell us how you did!  Send us a note to wellnessatwork@uoguelph.ca. Did you find it challenging?  Were you able to save quiet a bit of money?  Is this a strategy you will try again in the future to help save money?  We'd love to hear about your experiences! 
Learn more about Financial Literacy Month and view resources to help you set financial goals, create a budget and be a smart financial consumer on the Government of Canada website: https://www.canada.ca/en/financial-consumer-agency/campaigns/financial-literacy-month.html.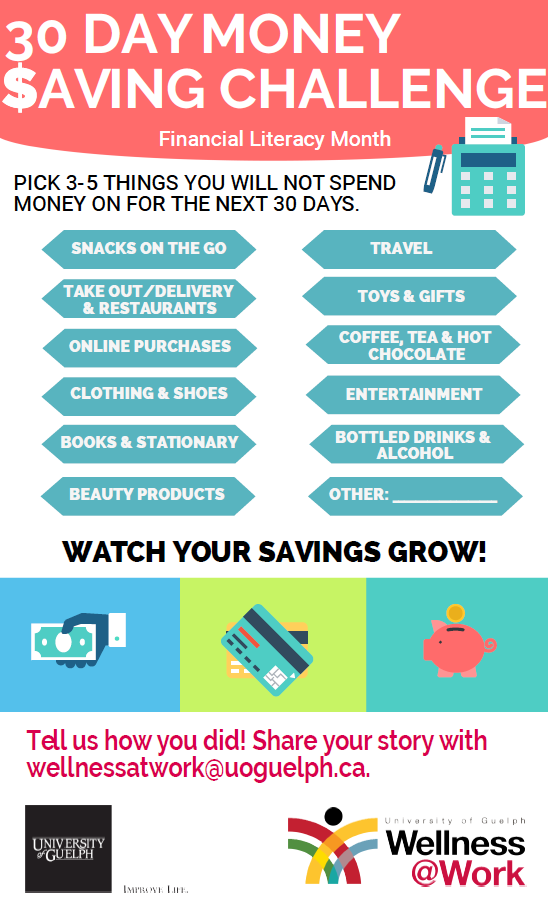 Share this page
News Topics