What's your 20 for 2020? Make your list today!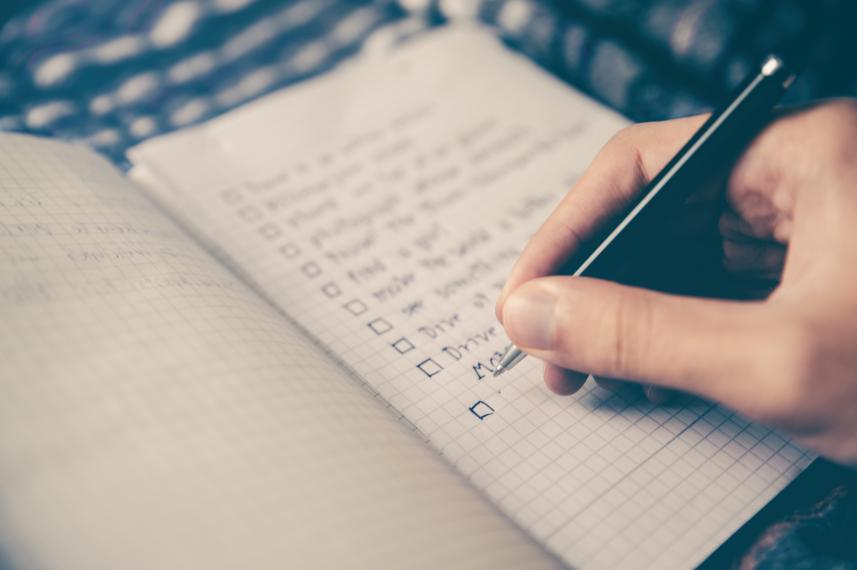 What's your 20 for 2020? Make your list today!
January brings the start of a new year and resolutions that oftentimes go unaccomplished.  The Wellness@Work Programming Committee is challenging you to instead make a list of 20 things you want to do in 2020. 
Your list can have small or big goals. Perhaps things you have been wanting to do for a while, but haven't yet got around to. The goals should be action-oriented and realistic.
Put a recurring reminder in your calendar each month to re-visit your list and reflect on how things are going.
Here are some examples for your 20 in 2020 list:
Learn how to make homemade salsa.
Donate books I no longer want.
Plan a fun winter weekend getaway.
Floss everyday.
Host 3 dinner parties with new friends.
Skate once a month.
Looking for inspiration for things to do on campus to add to your list? Check out the University of Guelph's Top 20 Bucket List for Employees.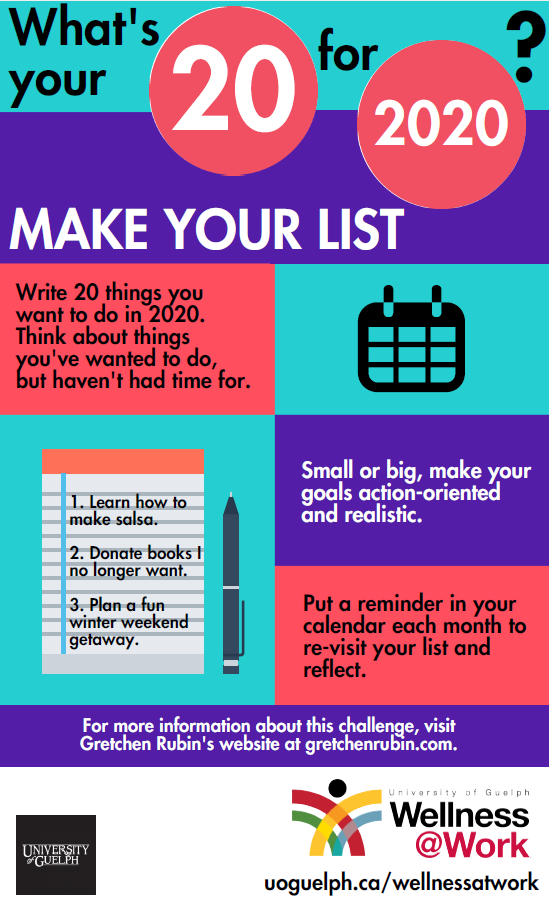 This challenge comes from Gretchen Rubin, who is the author of several books including, The Happiness Project, Inner Calm and Happier at Home.  She talks about her 19 for 2019 list in her Happier with Gretchen Rubin podcast. 
Learn more: https://gretchenrubin.com/.