February Friendship Fridays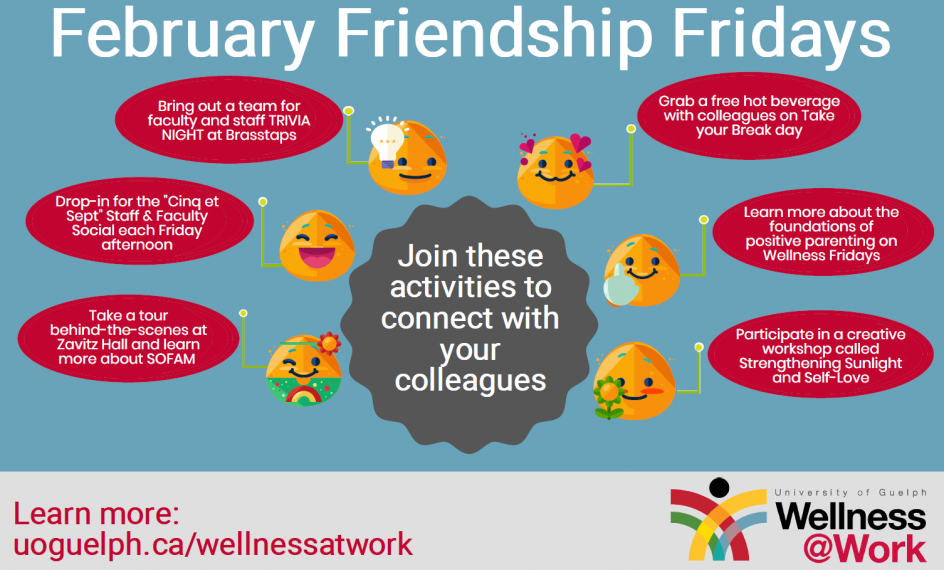 Social connections and a sense of belonging at work are important in building a healthy workplace culture.  The Harvard Study that's been running for about 80 years, has found a strong link between happiness and social connection.  Listen to this Ted Talk called, "What makes a good life? Lessons from the longest study on happiness," which highlights some of the research that's emerged.
"It turns out that people who are more socially connected to family, to friends, to community are happier, they're physically healthier and they live longer than people who are less well connected." -Robert Waldinger
The Wellness@Work Programming Committee is challenging you to reach out to a colleague and invite them to participate in a wellness activity or do something social with you each Friday.
Here are a few of the scheduled activities taking place, but you may also just want to go for a walk or grab a tea together: