Spot the Hazards! Activity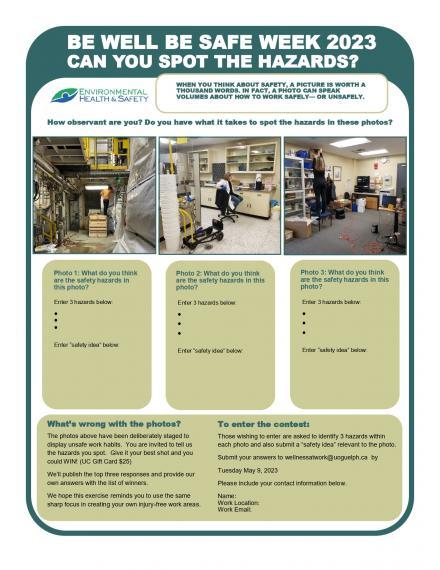 How observant are you? Do you have what it takes to spot all the hazards in the photos?
Check out this activity sheet and give it your best shot for a chance to WIN A PRIZE!
Those wishing to enter are asked to identify 3 hazards within each of the photos and also submit a "safety idea" relevant to the photos.
Complete the PDF worksheet.
Submit your answers to wellnessatwork@uoguelph.ca. Entry deadline is Tuesday May 9, 2022. Three prizes of $25 gift cards to be awarded.