Photo Scavenger Hunt Challenge: September 2023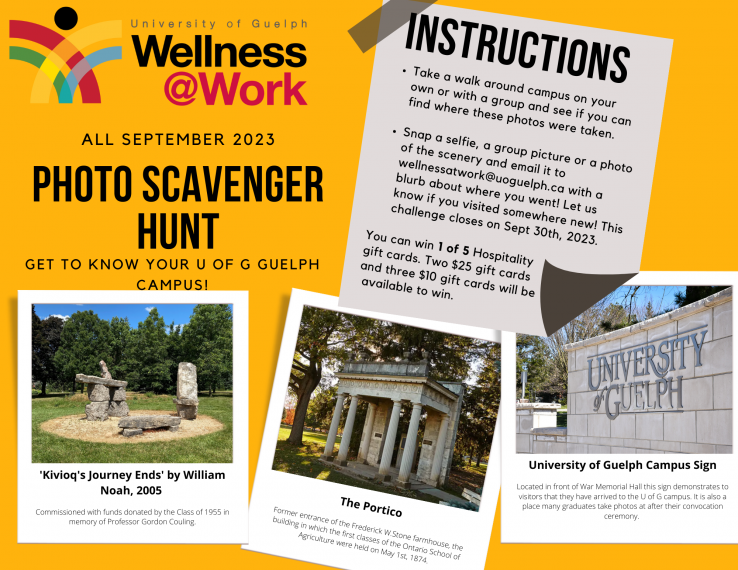 Wellness@Work is coordinating many activities in September to support faculty and staff to build connection, community and familiarize themselves with the U of G campus. This includes a Photo Scavenger Hunt! There are 13 photos provided from locations across the U of G Guelph Campus. Familiarize yourself with our beautiful campus by grabbing a buddy, taking a walk, snap a photo, and enter to win 1 of 5 Hospitality gift cards. 
How do I participate? 
Take a walk around campus on your own or with a group and see if you can find where these photos were taken.
Snap a selfie, group picture, or scenery photo and email it to wellnessatwork@uoguelph.ca with a blurb about where you went! Let us know if you visited somewhere new!
This challenge closes on Sept 30th, 2023 so make sure to participate!
What can I win? 
You can win 1 of 5 Hospitality gift cards. Two $25 gift cards and five $10 gift cards will be available to win.
Questions? 
Email wellnessatwork@uoguelph.ca