STRENGTHENING TIES TO GERMAN PARTNERS:
University of Bremen and University Of Guelph, College of arts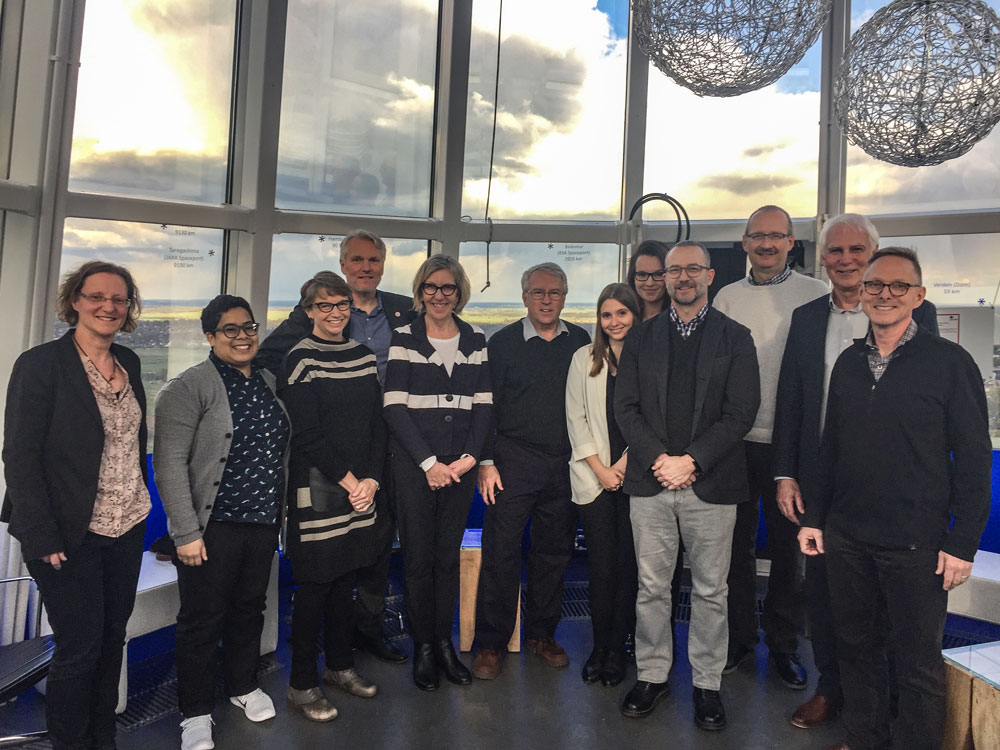 During the week of April 24TH a delegation from the University of Guelph visited our German partners, the University of Bremen (UB) and the University of the Arts (HfK), to strengthen and enrich our mutual ties and develop a strategic partnership. This relationship has grown and expanded over the last six years since it started with the University of Bremen through the Bremen Institute for Quebec—Canada Studies and the Volkswagen Foundation-funded Fiction Meets Science Project. The University of the Arts has participated through a DAAD-funded (German Academic Exchange Service) program for students and professors in the School of Fine Art and Music at UG.
The Provost and Vice-President Academic, Charlotte Yates, our Associate Vice-President Research, John Livernois, our very own Dean of Arts, Donald Bruce, the Dean of Biological Sciences, Jonathan Newman, the Interim Dean of Engineering and Physical Sciences, Richard Zytner, the College of Social and Applied Human Sciences Associate Dean Research, Belinda Leach, and Professor Jade Ferguson, School of English and Theatre Studies formed the delegation. During the Bremen visit, Dean Bruce was named 'Research Ambassador' at the University of Bremen for his contributions in establishing the relationship, and will continue to further the inter-university links in this capacity in the years ahead.
Jade Ferguson gave the first lecture in the recently established Bremen-Guelph Lecture Series entitled, "Seeking Sanctuary: Mob Violence, Black Citizenship, and Anti-Lynching Activism in Canada." In September 2017, two lecturers will visit the UG campus in return from Bremen.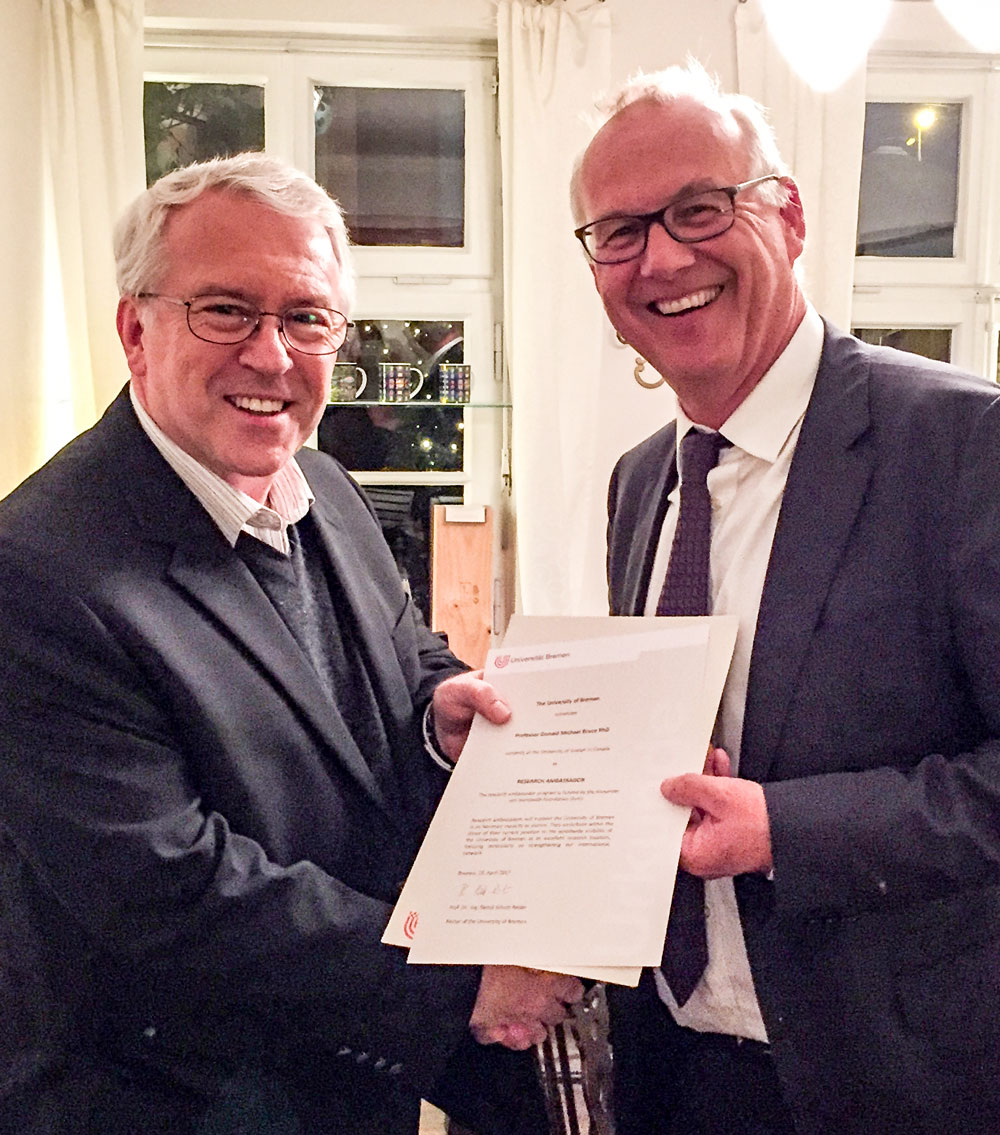 At the University of Bremen, the Guelph group met with colleagues in engineering, biological sciences, social sciences, humanities, and many other areas in order to explore expanded possibilities for collaboration in teaching and research. A very strong dynamic has emerged between the two universities over the last years: they share a great deal in common in structure, orientation, values, and institutional history.
At the University of the Arts, the Provost had an opportunity to visit the Art School's facilities, meet UG students from the School of Fine Art and Music already visiting as summer interns (each year 3 – 5 students plus one professor are exchanged in each direction for short term visits), and understand the exciting opportunities which this relationship offers young artists to connect with the European Art scene.
This visit reaffirms the commitment of the three partners to ensuring that opportunities for students and faculty members to network and collaborate in multiple disciplinary areas and at different levels of teaching and research will continue to flourish in the years ahead.