SETS Welcomes Lawrence Hill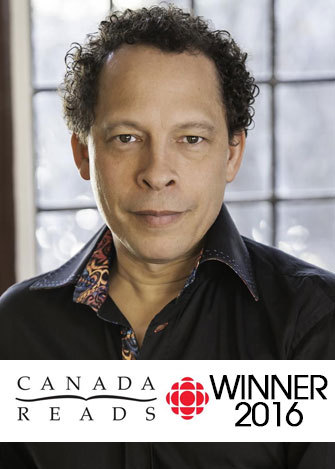 Lawrence Hill graduated from high school at the University of Toronto Schools in 1975, serving his final year as school captain. He holds a B.A. in Honours Economics (1980) from Université Laval in Québec City, where all of his courses were in French, and an M.A. in Writing (1993) from Johns Hopkins University in Baltimore, where he received a full scholarship and teaching fellowship. He has worked as a staff reporter for the Globe and Mail (1982) and for The Winnipeg Free Press (1982-85), where he served his final year as Ottawa Bureau Chief, covering Parliament and the Supreme Court of Canada. In 1985 he left his job as a reporter and moved to Spain to commit fiction writing. He speaks and writes English and French fluently.
 Lawrence Hill's first novel, Some Great Thing, appeared with Turnstone Press in 1992. He is now the author of many published short stories and freelance magazine and newspaper articles, as well as ten books, including The Illegal and The Book of Negroes, winner of various awards including The Commonwealth Writers' Prize, the Rogers Writers' Trust Fiction Prize, and CBC Radio's Canada Reads.
 Hill delivered the 2013 Massey Lectures, based on his non-fiction book Blood: The Stuff of Life. He co-wrote the adaptation for the six-part television miniseries The Book of Negroes, which attracted millions of viewers in the United States and Canada. He is currently writing a new novel and a children's book, and co-writing a television miniseries adaptation of The Illegal for Conquering Lion Pictures.
Hill holds honorary doctorates from five Canadian universities and in 2015 was appointed a Member of the Order of Canada, received the Governor General's History Award for Popular Media: The Pierre Berton Award and inducted into Canada's Walk of Fame. In 2016 his novel The Illegal was shortlisted for Canada Reads and his screenplay for the TV miniseries adaptation of The Book of Negroes was shortlisted for a Canadian Screen Award (best writing). He volunteers with Crossroads International, the Black Loyalist Heritage Society and Project Bookmark Canada, and lives with his family in Hamilton, ON and in Woody Point, NL. www.lawrencehill.com and www.facebook.com/LawrenceHillAuthor
Photo credit: Lisa Sakulensky