Shanghai Semester Abroad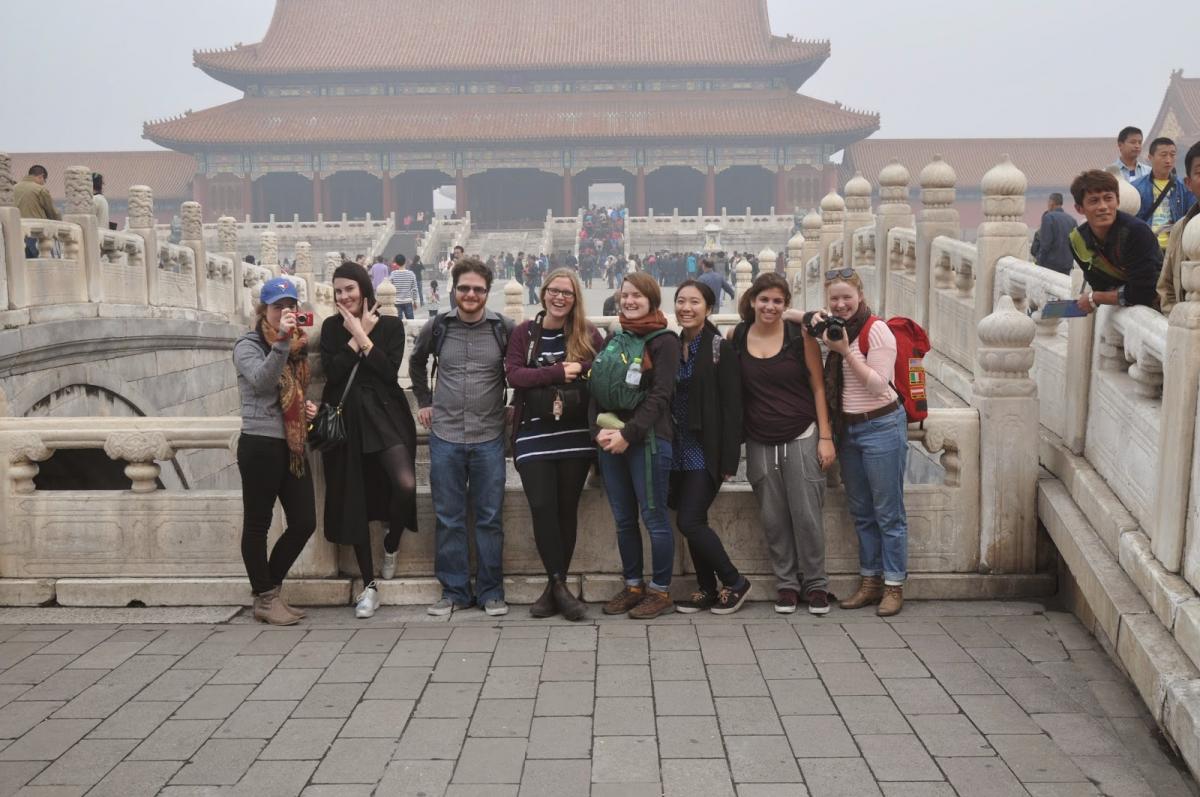 Guelph Students at East China Normal University, Shanghai. For the 5th consecutive year, a group of Guelph undergraduate students are spending a full semester at ECNU in Shanghai, the world's most exciting city! The school is one of Shanghai's oldest and most respected universities, as well as being among the country's most picturesque campuses.
Guelph students at ECNU choose from variety of courses taught in English, including subjects as diverse as: China's Macro Economic Impact, Contemporary Chinese Cinema, and Chinese Civilization. They are also enrolled in intensive language courses in Mandarin, commensurate with their abilities. Most are learning their first words and phrases in Chinese — and loving it!
This year, UofG professor James Carl, from the School of Fine Art and Music, is accompanying the students and teaching a course in Chinese material culture. Students are engaged in intensive field research in the Shanghai region and beyond, seeing first hand the material diversity of ancient and contemporary China. Field trips to Suzhou, Beijing and all corners of Shanghai have brought the students into first hand contact with some of the oldest and the newest objects on earth."