University of Guelph Ensemble Concerts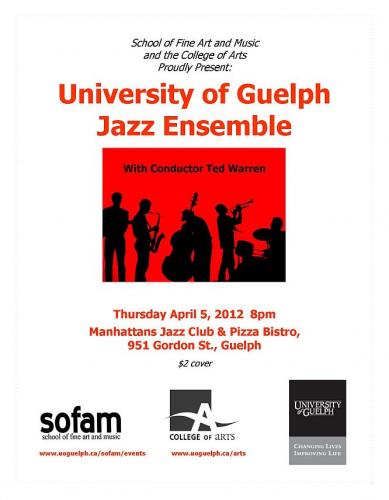 Jazz Ensemble on Thursday April 5 at 8pm - Manhattans Jazz Club and Pizza Bistro, 951 Gordon St., Guelph.  Ted Warren, Conductor. $2 cover charge.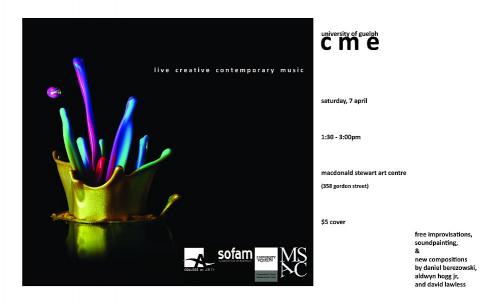 Contemporary Music Ensemble on Saturday April 7 at 1:30pm - Macdonald Stewart Art Centre, 358 Gordon St., Guelph.  Joe Sorbara, Conductor. $5 cover charge.