Summary:
Opening Reception
7:00 p.m. Thursday February 28
6 Dublin Street South, Boarding House for the Arts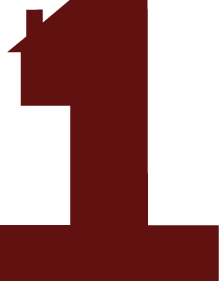 The inaugural Boarding House Gallery exhibition "1" marks the opening of a new public art gallery and is an artistic partnership between the University of Guelph's School of Fine Art and Music (SOFAM) and the Macdonald Stewart Art Centre (MSAC), whose shared mandate is to present contemporary art exhibitions in a space which is open to the public free of cost.
The premiere exhibition "1" features thirteen contemporary Canadian art works by SOFAM faculty artists: Diane Borsato, James Carl, Susan Dobson,FASTWÜRMS, Christian Giroux, Will Gorlitz, John Kissick, Nestor Kruger, Jean Maddison, Martin Pearce, Sandra Rechico, Monica Tap, and Laurel Woodcock.  The show features a number of works selected from MSAC's permanent collection, as well as works that are on special loan for the Boarding House Gallery premiere exhibition.
As the first of many forthcoming exhibitions at the Boarding House Gallery, "1" sets the tone for the public programming planned for the space by featuring an exhibition of works by nationally and internationally recognized artists who, through SOFAM, embody and engender contemporary art practice both in Guelph and beyond our borders.
"1" is on view at the Boarding House Gallery from February 28 to March 24.
Boarding House Gallery is generously supported by the School of Fine Art and Music through the University of Guelph's College of Arts and by the Macdonald Stewart Art Centre through the Canada Council for the Arts and the Ontario Arts Council.
Music for the opening reception provided by Threefold Standard.