Summary: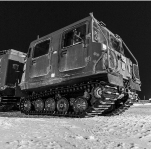 Musagetes and University of Guelph, School of Fine Art and Music, co-present a lecture by Berlin-based artist Charles Stankievech on Tuesday, March 5, at 6pm at the MacDonald Stewart Art Centre. The lecture is free and open to the public.
Musagetes and the School of Fine Art and Music at the University of Guelph have partnered to create a Visiting Artist Program. This collaboration will bring internationally exhibiting artists, whose artwork focuses on social engagement or participatory practices, to Guelph.
---
 Charles Stankievech the program's inaugural artist. Stankievech will lecture about his current and upcoming projects, and conduct studio visits with School of Fine Art MFA candidates and selected fourth-year undergraduates.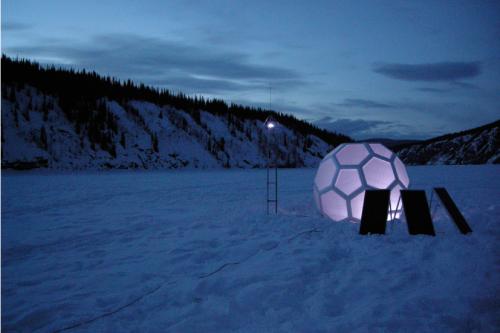 Charles Stankievech creates fieldworks, books, films, soundworks, and sculptures. He blends science with science fiction, extensive research with performative spectacle, and architecture with armament. His work shifts perceptual boundaries while critically examining the history, specificity, and geopolitics of location.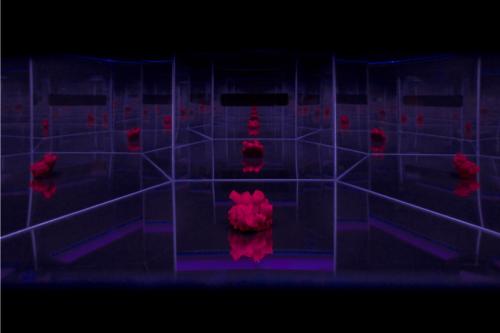 He has submerged microphones at the confluence of the Yukon and Klondike rivers to broadcast sounds of river flow and shifting ice. He mimicked a rock band world tour by traveling around the globe, firing off model rockets at locations associated with ballistic missile development. His recent work, The Soniferous Æther of The Land Beyond The Land Beyond, is a film installation produced while he was artist-in-residence with the Canadian Armed Forces. Shot at the CFS ALERT Signals Intelligence Station—the northern most settlement on earth—during the continuous darkness of winter, the film showcases a star-filled sky and references the confounding scale of an abandoned space station.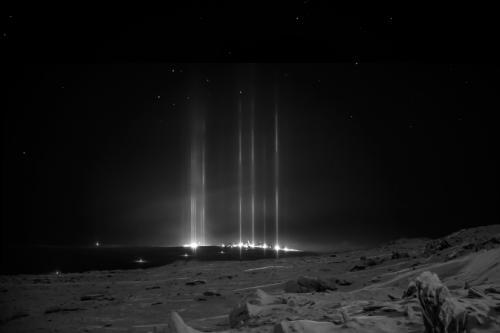 STANKIEVECH BIO
Charles Stankievech (born 1978, in Okotoks, Canada) has exhibited in venues such as Palais de Tokyo (Paris), International Symposium on Electronic Arts (ISEA2010, Germany), dOCUMENTA 13 (Kassel), Xth Biennale of Architecture (Venice), NGBK + HKW (Berlin), ISSUE Project Room (New York), Musee d'art Contemporain Montreal, Canadian Centre for Architecture and MASSMoCA. In 2011 he was the West Coast/Yukon finalist for the Sobey Art Award.
In 2012 he was artist-in-residence at Flaggfabrikken (Norway), MARFA Fieldwork International Research Program (Marfa, Texas). He has also held residencies with the Canadian Forces Artist Program, MuseumsQuartier (Vienna, Austria), Nodar Artist Residency Center (Portugal), Waterpod (NYC), Atlantic Center for the Arts (Florida), Banff Centre for the Arts, and artLAB San Servolo Artist Residency (Venice).
His writings appear in academic journals such as Leonardo Music Journal (MIT Press) and 306090 (Princeton Architectural Press), as well as experimental texts in art publications. Since 2011, he has served as co-director of the art and theory press K.
CONTACT INFORMATION For more information, please contact the project coordinator, Anna Cox .

Musagetes is an international organization that strives to make the arts more central and meaningful in peoples' lives, in our communities, and in our societies. Musagetes works in Guelph, Sudbury, Lecce (IT), and Rijeka (HR) to demonstrate how art can be participatory and socially engaged, and to establish a greater sense of belonging in communities.  For more about Musagetes, click here.