CW MFA: Year in Review (20/21)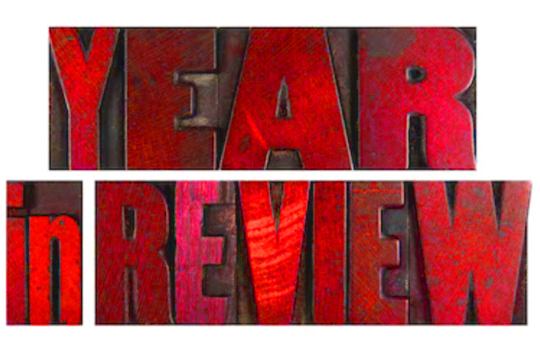 Our ever-growing alumni pool makes it challenging to keep track of community achievements. With that being said, we always try to capture some annual highlights…
Congratulations to those with recent & shortly-forthcoming books (which you can order through the provided links)! We have new novels from Sheung-King (Aaron Tang) and Jael Richardson; a memoir from Hollay Ghadery (May '21); and poetry from Paul Vermeersch, Bardia Sinaee, and Liz Howard (June '21). Playwrights Robert Chafe, Anna Chatterton, Christopher Duthie, and Marilo Nuñez, saw their work virtually presented/adapted by Canadian/US theatres this year, while Rebeccah Love and Sahar Golshan both debuted short films. Guernica Editions' Changing the Face of Canadian Literature anthology included work from Danila Botha, Leesa Dean, Jael Richardson, and Ayelet Tsabari; and Coach House's Watch Your Head climate-crisis anthology included Chris Bailey, Simone Dalton, Whitney French, Laurie D. Graham., Sheniz Janmohamed, and Erin Robinsong.
There is no doubt alumna Canisia Lubrin has made a remarkable impact on the international literary scene in a very short amount of time. We are thrilled to report that both Lubrin—and MFA Faculty member Dionne Brand—were among only eight Windham Campbell Prize laureates this year. Administered by Yale University, these prestigious literary prizes are awarded annually to international writers, accompanied by with $165k USD to support future writing. Canisia's second book of poetry, The Dyzgraphxst, published last spring, has also accumulated such honours as the OCM BOCAS Prize for Caribbean Literature (in addition to the BOCAS Poetry Award), and is currently a Canadian finalist for the Griffin Poetry Prize, the Trillium Book Award for Poetry, the Governor General's Award for poetry, and shortlisted for the international Derek Walcott Prize for Poetry.
More good news on the poetry front: Zoe Imani Sharpe was a finalist for the Writers' Trust of Canada's RBC Bronwen Wallace Award; Chris Bailey's What Your Hands Have Done was shortlisted for the PEI Book Award for poetry; and Tylor Pennock's Bones is a finalist for the for the Indigenous Voices Award for poetry, and was shortlisted for League of Canadian Poets' Gerald Lampert Memorial Award, and longlisted for the Raymond Souster Award. Paul Vermeersch and Mathew Henderson were both included in CBC Books' Best Poetry of 2020 list. Playwright Christopher Duthie also picked up a Calgary Theatre Critics Award for Best Original Play for his 2019 production of "A Dinner Party."
Our fiction writers have been drawing attention in their own right. Lauren Carter won both the John Hirsch Award for most promising Manitoba writer, and the Margaret Laurence Award for Fiction this year for her sophomore novel This Has Nothing to Do with You; Nancy Jo Cullen was a finalist for Amazon First Novel Award in 2020 for The Western Alienation Merit Badge, while 2021 finalists include Jael Richardson's Gutter Child and Sheung-King's You are eating an orange. You are Naked. (also named one of The Globe and Mail's Best Debuts of 2020 and longlisted for CBC's Canada Reads). Marcia Walker was also shortlisted for the Commonwealth Short Story Prize, and Adnan Khan appeared on CBC Books' annual Writers to Watch list. Additionally, we're happy to learn Nadia L. Hohn's children's book has been selected for the 2021 TD Grade One Book Giveaway—which will impact young readers across the country.
The MFA program launched HELD Magazine this year, an online literary journal whose founding creative team includes: Nadia Hohn, Christine Ottoni, Jonathan Bessette, Jedidiah Mugarura, Anna Lee-Popham, Evren Sezgin, and Sahar Golshan. HELD is committed to prioritizing contributors who identify as Black, Indigenous, racialised, 2SLGBTQ+, and those living with disabilities. The Guelph Institute for Environmental Research also launched Imagining Climates, a multidisciplinary creative response to the climate crisis co-lead by MFA Faculty member Catherine Bush, and drawing collaborators from within our program and elsewhere.
Happily, the CW MFA program came full circle this winter with the appointment of Ayelet Tsabari—a 2011 graduate—now teaching our Creative Nonfiction course. Elsewhere, Leesa Dean won a Faculty Association Award for Professional Excellence for her contributions at Selkirk College, while other grads continue in leadership roles teaching writing at universities, colleges, and other venues across Canada. The Globe and Mail recently named Jael Richardson—who continues to do amazing work heading up the Festival of Literary Diversity—an Arts Hero of 2020. Canisia Lubrin became the new poetry editor at McClelland & Stewart, while Liz Howard and Mahak Jain joined the Buckrider Books' Editorial Board.
Finally, check out these links to stellar accomplishments by current MFA Faculty: Catherine Bush and Hoa Nguyen published critically acclaimed new books, while Shani Mootoo, Souvankham Thammavongsa and Shyam Selvadurai all received awards recognition for recent work.
Our appreciation goes out to Sahar Golshan and Nadia L. Hohn, co-hosts of a robust virtual iteration of the Speakeasy reading series, and Evren Sezgin, who has helmed our social media presence.
Thanks to everyone in the MFA community for the work you're doing out in the world. For ongoing highlights, keep tabs on our Facebook and Twitter feeds.