Exposition FIERES ARCHIVES
Congratulations to Professor Clive Thomson, School of Languages and Literatures, on the launch of his exhibition in Paris. Exposition FIERES ARCHIVES presents for the first time a collection of manuscripts and photographs left hitherto in the closet of history and produced by those who were referred to as "inverts" (les invertis) at the end of the nineteenth century.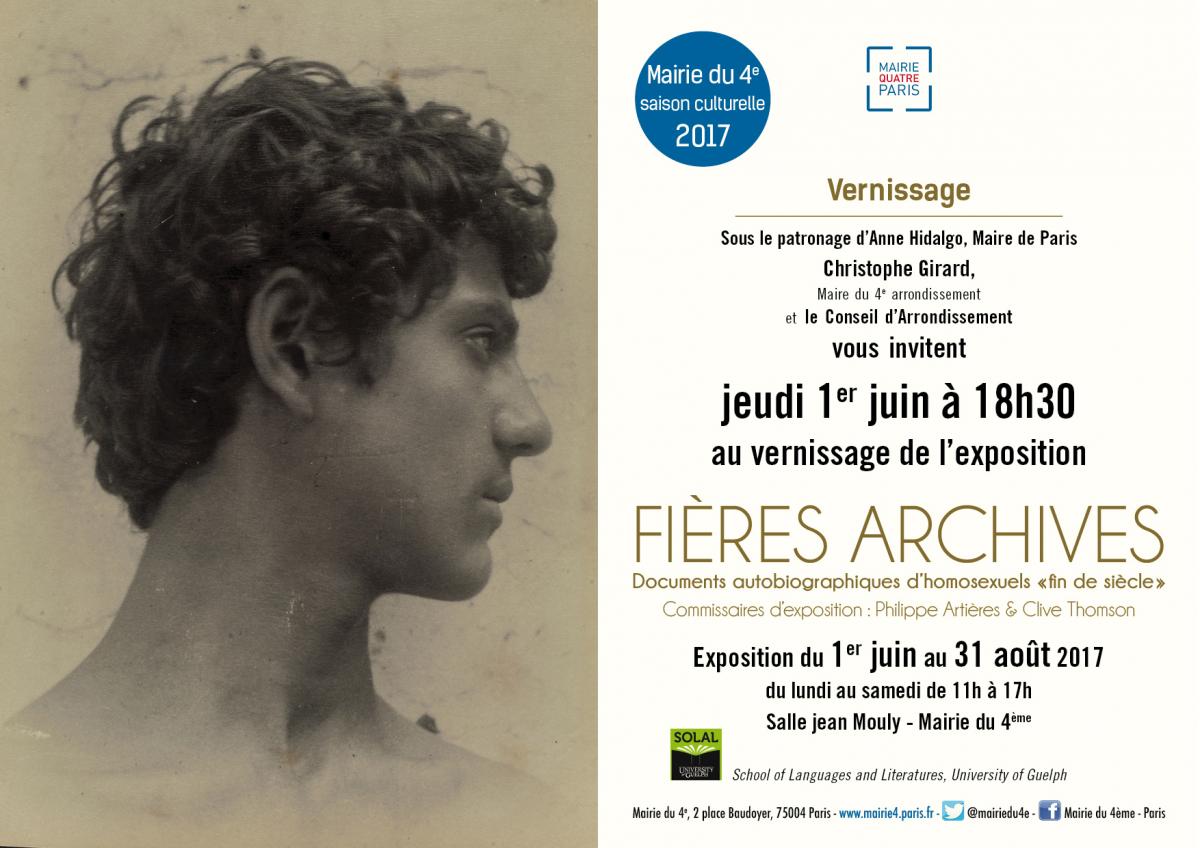 These documents - manuscripts, books, and photographs – were written and collected by homosexuals. Some were preserved by the heirs of Émile Zola. Others were loaned by the heirs of Doctor Georges Saint-Paul, a pioneer in research on homosexuality. The archives also come from the Alexandre Lacassagne collection kept at the Bibliothèque Municipale de Lyon or the Georges Hérelle collection, kept at the Médiathèque du Grand Troyes. Over 100 people attending the launch, including descendants of Émile Zola and Dr. Saint-Paul.
The Mayor of the 4th arrondissement, Christophe Girard, remarked at the opening of the exhibition, "This exhibition, which shows part of the archives of these hidden lives, is a reflection of the evolution of our society's view of the homosexual community, which has long been despised and considered as degenerate… How many decades or centuries have gays had to wait to be respected and to cease being the object of fantasies, insults, insinuations, and jokes?"
The exhibition is curated by Thomson and by Philippe Artières, historian and Research Director at the Centre national de la recherche scientifique (Paris). Guelph French MA student, James Timms, is completing an internship in Paris and has worked on the exhibition for the last month.
The exhibit runs from 1 June to 31 August, 2017, Monday to Saturday, 11 am-5pm.
City Hall of the 4th arrondissement, Salle Jean Mouly, Paris, France.
The College of Arts and the School of Languages and Literatures (one of the sponsors of the exhibition) is getting exposure in Paris like it has never had before!