Fall Reading: Becky Blake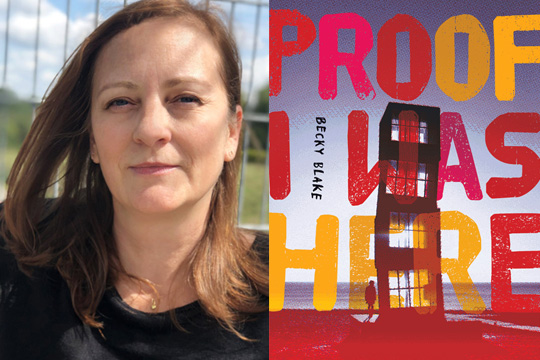 We asked MFA alumni publishing books this season what they're reading, and what they'd recommend. Here's a taste of what you'll find on Becky Blake's bookshelf:
I recently read a book called Do/Pause: You Are Not a To Do List. In the intro, the author talks about how he and his friends get together for a reading weekend once a year. They read all day (without talking to each other), then eat together and talk about books at night. Doesn't that sound marvelous?
In that spirit, I've been trying to carve out a more intentional reading pause for myself each week. (Happily, talking to friends about books over meals was already part of my routine.) The first book to fill my new weekly pause was Zalika Reid-Benta's tightly linked story collection Frying Plantain, which I loved. These stories are primarily set in Toronto and they centre around a young woman navigating the tensions between two cultures and three generations. Next, I gobbled up the first two installments of Deborah Levy's "living memoir," Things I Don't Want to Know, and The Cost of Living. The first book uses the George Orwell essay, "Why I Write" as a springboard for assessing Levy's motives for writing; the second offers a feminist look at the true costs and demands of art-making.
Next up to fill my reading pause:
Leslie Jamison's new essay collection, Make It Scream, Make It Burn
Sarah Hall's latest short story collection Madame Zero
Ben Lerner's new novel The Topeka School
An anthology that just came out called, Against Death: 35 Essays on Living. In each of these essays the writer is trying to articulate an experience of "near-deathness." I have an essay in this collection, and I am very excited to read the other pieces!
 
Becky's debut novel, Proof I Was Here, was published earlier this year by Wolsak & Wynn's Buckrider Books imprint. Upcoming events include: The Stratford Writers Festival, featuring a Wine and Book Social with Becky at 5:30pm on Saturday, October 19th, and a workshop entitled Creating Memorable Characters on Sunday, October 20th. You can find more info on these and other upcoming events at beckyblake.ca.