Thinking Spaces Presents: Plastic Time, Optimistic Criticism, an Interactive Talk with James Wood
Location
Silence, 46 Essex Street, Guelph, ON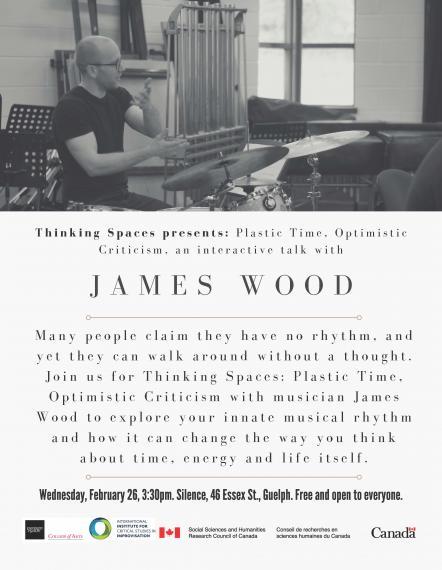 Details
 Many people claim they have no rhythm, and yet they can walk around without a thought.
Join us for Thinking Spaces: Plastic Time, Optimistic Criticism with musician James Wood to explore your innate musical rhythm and how it can change the way you think about time, energy and life itself.
All are welcome and admission is free.