How Love, Simon Represents Gay Youth and Femmephobia in Film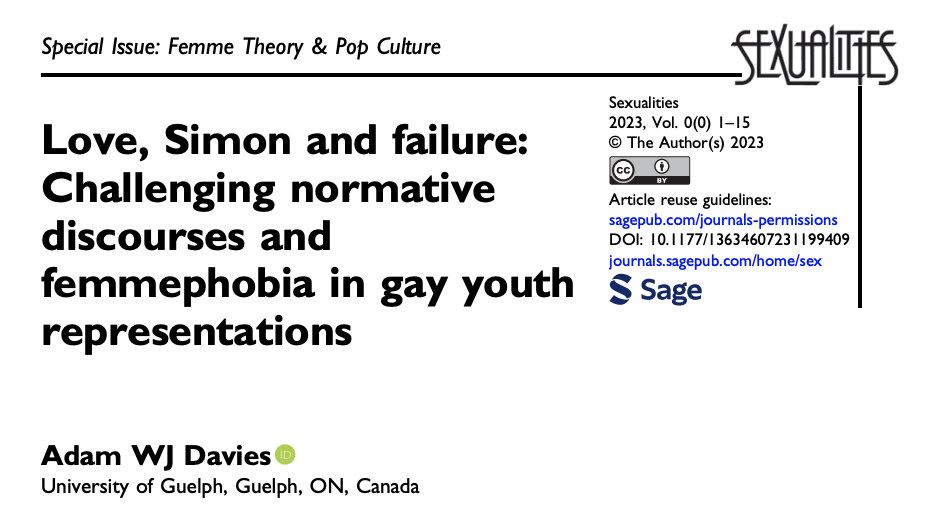 Dr. Adam Davies, an Assistant Professor who teaches in the Sexualities, Genders, and Social Change program in the College of Arts, has recently published an article in a special issue on femme theory and pop culture in the journal, Sexualities.
This article, Love, Simon and failure: Challenging normative discourses and femmephobia in gay youth representations is an analysis of the film, Love, Simon, a 2018 movie by Greg Berlanti about gay youth coming out narratives. Dr. Davies' article examines the film to deconstruct how femmephobia and the regulation of femininity is embedded within normative media representations of gay adolescence in movies, such as Love, Simon.