Kathleen Hepburn shares $100k Toronto Film Critics Prize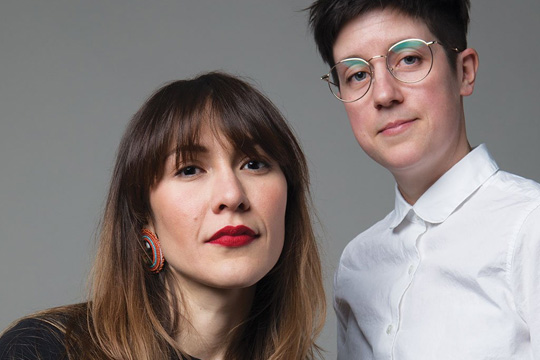 The Body Remembers When the World Broke Open, co-written and directed by Elle-Máijá Tailfeathers and Guelph CWMFA grad Kathleen Hepburn—pictured, left—has capped off an incredible debut season with another major prize...this time the $100k Best Canadian Film Award from the Toronto Film Critics Association. Our heartfelt congratulations to the entire production team!
The Body Remembers When the World Broke Open stars co-creator Elle-Máijá Tailfeathers opposite Violet Nelson in the intimate portrait of two indigenous women from different social and economic circumstances who meet and bond over one night as they navigate the aftermath of a traumatic event. Their story achieves a heightened immediacy with the effect of one long single camera shot (there are, in fact, twelve hidden edit points).
"Our intention with this film is to incite discourse around violence against women, racism, and social inequality," state the filmmakers, "It will question our complacency in the face of such violence and the complications of how we react in its presence. Ultimately, the story draws from and brings attention to the strength and resilience of Indigenous women and girls."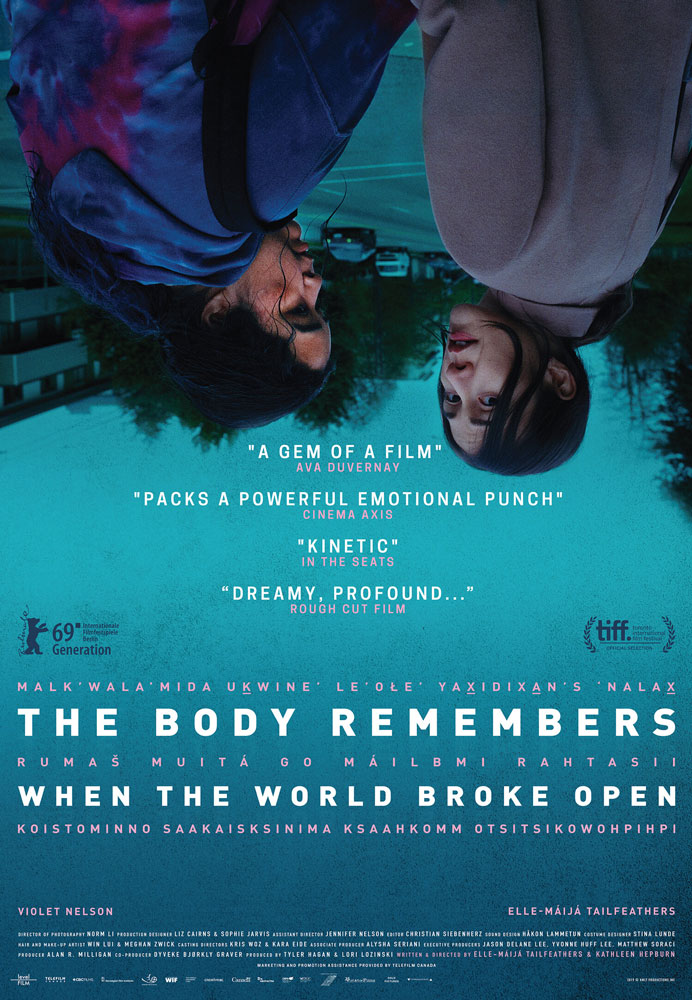 The film has already received the Vancouver International Film Festival Best BC Film and Emerging Filmmaker awards; the Toronto International Film Festival honourable mention for Best Canadian Film and inclusion on Canada's Top Ten list; the imagineNATIVE Best Dramatic Feature award; the Vancouver Film Critics best Canadian Film and Director awards; and the Grand Prix at the Festival du Nouveau Cinema de Montreal. It was also picked up for distribution by Ava DuVernay's company Array Releasing, and is currently available on Netflix US.
You can read more about Elle-Máijá Tailfeathers's initial conception of the project, how she brought Kathleen on board, and the intricacies of collaboration in Now Magazine both here and here. You can also check out the New York Times review here.
You can follow Kathleen's production company, Experimental Forrest Films, and learn more about the film here.