SOLAL presents guest lecturer Dr. Elena Benelli
Location
John T. Powell Building, room 214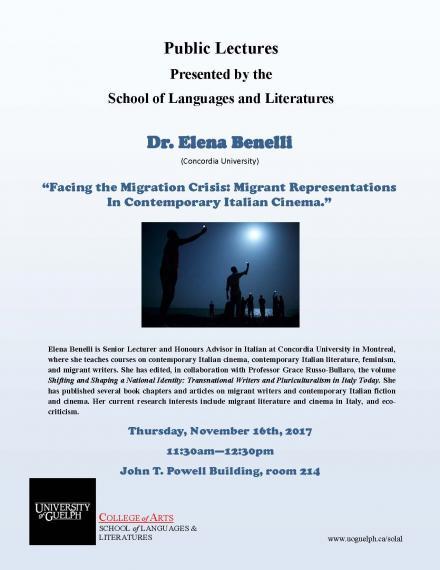 Details
Elena Benelli is Senior Lecturer and Honours Advisor in Italian at Concordia University in Montreal,
where she teaches courses on contemporary Italian cinema, contemporary Italian literature, feminism,
and migrant writers. She has edited, in collaboration with Professor Grace Russo-Bullaro, the volume
Shifting and Shaping a National Identity: Transnational Writers and Pluriculturalism in Italy Today. She
has published several book chapters and articles on migrant writers and contemporary Italian fiction
and cinema. Her current research interests include migrant literature and cinema in Italy, and ecocriticism.