Gryphons Read 2020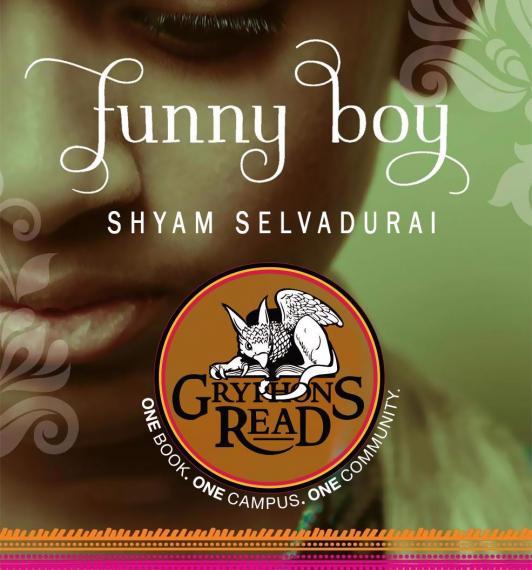 This year's Gryphons Read is Funny Boy by Shyam Selvadurai! 
"In this remarkable novel, a boy's bittersweet passage to maturity and sexual awakening is set against escalating political tensions in Sri Lanka, during the seven years leading up to the 1983 riots. Arjie Chelvaratnam is a Tamil boy growing up in an extended family in Colombo. It is through his eyes that the story unfolds and we meet a delightful, sometimes eccentric cast of characters. Arjie's journey from the luminous simplicity of childhood days into the more intricately shaded world of adults – with its secrets, its injustices, and its capacity for violence – is a memorable one, as time and time again the true longings of the human heart are held against the way things are" (Gryphons Read). 
About Gryphons Read: 
Gryphons Read is an annual tradition at the University of Guelph and was begun by author and School of English and Theatre Studies faculty member, Lawrence Hill. Each year a book by a Canadian author is selected and read by the wider student community. The tradition was begun to facilitate "a way to share a common reading experience" across "diverse identities and lived experiences" (Gryphones Read). 
More information about the program (including how to get a copy of the book) can be found on the Gryphons Read webpage: https://gryphlife.uoguelph.ca/organization/gryphonsread