J.R. Struthers - Editor of Two New Essay Collections on Alice Munro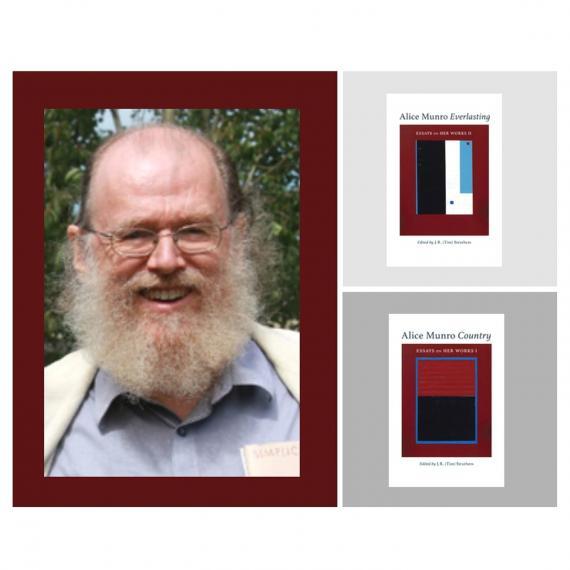 School of English and Theatre professor J.R. (Tim) Struthers is the editor of two new essay collections published by 
Guernica Editions
 focused on writer Alice Munro, the first Canadian, the first short story writer, and at the time only the thirteenth woman to be awarded the Nobel Prize in Literature.
Professor Struthers has been producing critical writing, interviews, and bibliographical studies about Munro's work steadily for 45 years, since publishing the first two scholarly essays world-wide about her writing in 1975.
Each of the two companion volumes contains 20 contributions -- including a significant representation of brand-new work by various individuals having strong associations with the University of Guelph: Alec Follett, Karen Houle, Megan LaPierre, Marianne Micros, Sandra Sabatini, J.R. (Tim) Struthers, Judith Thompson, and, notably, artist Ron Shuebrook (two of whose paintings are reproduced as the cover art for the books).
Collectively, the many different contributions to Alice Munro Country and Alice Munro Everlasting offer a new model for art of the critical essay -- combining imagination and analysis, personal testimony and scholarship. They are intended equally to honour the genius of Alice Munro and to give enjoyment to all interested readers. And as one excited advance reader remarked, "I imagine that these two books will form the core of Alice Munro studies in the future."