U of G's Theatre Studies A Spark to Start Production Contributing to Global Climate Change Theatre Action Festival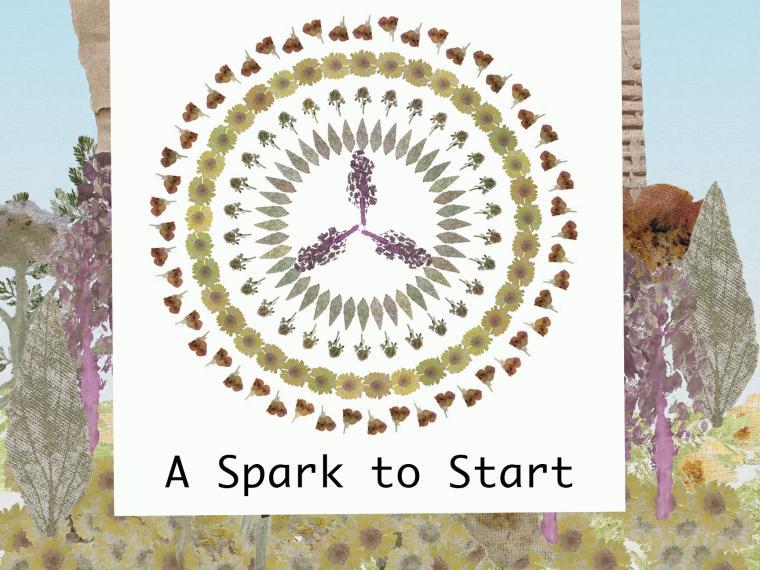 Guelph, Ont., November 16, 2023 – From November 23-25, the University of Guelph's School of English and Theatre Studies is proud to present their fall 2023 theatre production, A Spark to Start.
The production is a local contribution to Climate Change Theatre Action, a global performance festival that aims to build momentum towards stronger climate action.
The Theatre Studies production, developed and directed by professor Kimberley McLeod, includes six short plays by international playwrights Chris Thorpe, Nathan Ellis, Angie Farrow, Emma Gibson, Gab Reisman and Charly Evon Simpson and a series of additional pieces created by twenty Theatre Studies students.
More About the Climate Change Theatre Action Festival
McLeod notes, "Every two years, this worldwide festival invites 50 playwrights from around the world to respond to a specific theme. This year's theme builds on the Octavia Butler quote 'All Good Things Must Begin,' which asks us to consider how to find space for developing action and more equitable futures in the face of perpetual uncertainty."
McLeod continues: "The School of English and Theatre Studies is looking to connect artistic work with the environmental spirit at the core of Guelph's close-knit community. Our production coincides with COP 28 in Dubai where world leaders will discuss the challenges of climate action in the face of a slowing economy. And in our own community Guelph City Council is considering reducing our community's climate action because of budget pressures. A Spark to Start aims to inspire students and the wider community for a future of action, which goes against the doom and gloom news often associated with climate change. This production centres around the hope and resiliency we will all need if we're going to solve this urgent challenge."
About the Performance
The performances take place in the University of Guelph's new MacKinnon Performance Theatre, which is part of the recently opened Arts Research Centre, from November 23-25 at 8pm.
Beyond the 1-hour production of A Spark to Start, Theatre Studies has organized a suite of corresponding events that expand the conversation on climate.
On Friday, November 24 Theatre Studies is hosting Vital Beginnings, a performance event that brings together additional artists in the community to tackle the question of how to begin to make concrete and equitable changes when facing climate anxiety and inaction. Vital Beginnings is free to attend and takes place from 6-7:30pm in Massey Hall at the University of Guelph. Attendees are invited to pop in and visit the exhibits and performances anytime over the 90-minute period.
In addition:
Before each performance, there is an interactive display in the theatre lobby. Attendees are invited to view, interact with, and provide feedback on students' vision of a 2074 utopia and to participate in interactive climate actions.
On Saturday, November 25 there will be post-performance discussion focused on the intersection between art and climate.
McLeod notes, "Climate change is the biggest issue of our lifetimes, and as artists we need channels to respond to and express what we're all feeling. Because A Spark to Start is part of a global festival, we really wanted to use this production to spur additional artistic responses to climate change in our community. From Vital Beginnings to our lobby exhibits and discussion, we are excited to broaden the discussion and curate spaces that help move everyone forward."
The Details
Tickets are available through Eventbrite. Tickets are $10 for students and $20 for non-students.
WHAT: Theatre Studies' production of A Spark to Start
WHEN: November 23-25, 8pm
WHERE: MacKinnon Performance Theatre, University of Guelph
TICKETS: Eventbrite
Contact
Kimberley McLeod, Associate Professor
School of English and Theatre Studies
University of Guelph
kimberley.mcleod@uoguelph.ca