Daniel O'Quinn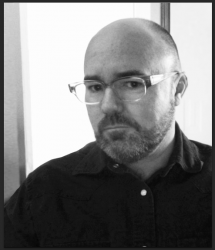 School of English and Theatre Studies
Description
Daniel O'Quinn is a Professor in the School of English and Theatre Studies at the University of Guelph.  He is most recently the author of Entertaining Crisis in the Atlantic Imperium, 1770-1790 (The Johns Hopkins University Press, 2011), which received Honorable Mention for the Joe A. Callaway Prize from New York University.  His first book, Staging Governance: Theatrical Imperialism in London, 1770-1800 (The Johns Hopkins University Press, 2005), received Honorable Mention for the Bernard Hewitt Prize for Excellence in Theatre History from the American Society for Theatre Research.  He has also co-edited the Cambridge Companion to British Theatre, 1730-1830 (2007) with Jane Moody and Georgian Theatre in an Information Age, a special double-issue of Eighteenth-Century Fiction, with Gillian Russell
Over the last four years he has edited three eighteenth-century travel narratives.  In addition to preparing The Travels of Mirza Abu Taleb Khan for Broadview Press (2008) and Lady Elizabeth Craven's A Journey through the Crimea to Constantinople for Gorgias Press (2010),  he has also co-edited, with Teresa Heffernan, a new edition of Lady Mary Wortley Montagu's The Turkish Embassy Letters from Broadview Press (2012).
Working on these travel narratives has laid the groundwork for a new body of work on the complex interactions between Britain and the Ottoman Empire in the eighteenth century. His new project, entitled After Peace and Beside War: Engaging the Ottoman Empire, explores the relationship between diplomacy and artistic practice in order to offer new perspectives on war and global modernity.  His articles on the intersection of race, sexuality and class in a range of cultural milieus have appeared in various journals including ELH, Studies in Eighteenth Century Culture, October, Studies in Romanticism, Texas Studies in Literature and Language, Theatre Journal, Documents, European Romantic Review, and Romantic Praxis. 
Professor O'Quinn's work has been fundamentally involved with three related developments in the study of late 18th century culture.  His work on British-India, and various trans-Atlantic topics are part of the ongoing re-evaluation of the representation of imperialism in British culture.  His research on performance and theatre are part of a full-scale attempt by a host of scholars to re-think the performance cultures of British romanticism.  And his fundamental commitment to the historical analysis of race, class, sexuality and gender places his work within a larger body of work, which has attempted to perform a genealogy of present norms regarding the body and social relations.
Education
PhD, York University (1993)
Publications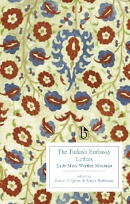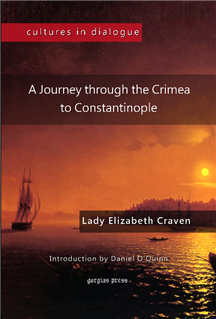 1. Books 
Entertaining Crisis in the Atlantic Imperium, 1770-1790 (Baltimore: The Hopkins University Press, 2011).
Staging Governance: Theatrical Imperialism in London, 1770-1800. (Baltimore: The Johns Hopkins University Press, 2005).
Co-editor with Teresa Heffernan, Lady Mary Wortley Montagu, The Turkish Embassy Letters             (Peterboroough: Broadview, forthcoming 2012).
Editor, Lady Elizabeth Craven, A Journey Through the Crimea to Constantinople (London: Gorgias Press, 2010).
 Editor, The Travels of Mirza Abu Taleb Khan.  (Peterborough: Broadview Press, 2009)
Co-editor with Jane Moody, The Cambridge Companion to British Theatre 1737-1837 (Cambridge: Cambridge University Press, 2007)
2. Chapters in Books
"Scarcity and Surplus : Teaching Elizabeth Inchbald's Every One Has His Fault Through the Papers.  Teaching British Women Playwrights of the Restoration and Eighteenth Century  ed. Catherine Burroughs and Bonnie Nelson (New York: MLA, 2010), 398-408.
"Jane Austen and Performance: Theatre, Memory and Enculturation" Blackwell Companion to Jane Austen ed. Claudia Johnson and Clara Tuite (London: Blackwell, 2009)
"Fox's Tears: The Staging of Liquid Politics" Spheres of Action: The Concept of Performance in Romantic Thought ed. Angela Esterhammer and Alex J. Dick (University of Toronto Press, forthcoming November 2008)
"Theatre and Empire", The Cambridge Companion to British Theatre 1737-1837 ed. Jane Moody and Daniel O'Quinn (Cambridge: Cambridge University Press, 2007)
"Torrents and Flames: Battling Hindu Superstition on the London Stage" in Romantic India ed. Michael J. Franklin (London: Routledge, 2006)
3. Papers in refereed journals
"Diversionary Tactics and Coercive Acts: John Burgoyne's  Fête Champêtre." Studies in Eighteenth-Century Culture 40 (2010): 1-23.           
"Of Extension and Durability: Romanticism's Imperial Re-memberings"  Romantic Praxis (Summer 2010)
"Bread: The Eruption and Interruption of Politics in Elizabeth Inchbald's Every One Has His Fault" European Romantic Review
"Projection, Patriotism, Surrogation: Handel in Calcutta" Romantic Praxis (Spring 2006)
"The State of Things: Olaudah Equiano and the Volatile Politics of Heterocosmic Desire" Romantic Praxis (Fall 2005)
"Romanticism and Sexual Vice: Introduction" for special issue of  Ninteenth Century Contexts 27.1(March 2005): 1-9.
"Ravishment Twice Weekly: De Quincey's Opera Pleasures" Romanticism on the Net Special issue: Opera and Nineteenth-Century Literature, ed. Nicholas Halmi, 34-35 (May-Auguest 2004)
"Insurgent Allegories: Staging Venice Preserved, The Rivals and Speculation in 1795" Literature Compass 1 (2004), 1-30.
"Whigs Unravelling: Hannah Cowley's A Day in Turkey and the Political Efficacy of Charles James Fox", European Romantic Review 14 (Fall 2003), 17-30.
"Who Owns What: Slavery, Property and Eschatological Compensation in Thomas De Quincey's Opium Writings" Texas Studies in Literature and Language 45.3 (Fall 2003), 362-92.
"Mercantile Deformities: George Colman's Inkle and Yarico and the Racialization of Class Relations" Theatre Journal 54.3 (October 2002), 389-409.
"The Long Minuet as Danced at Coromandel: Character and the Colonial Translation of Class Anxiety in Mariana Starke's The Sword of Peace in British Women Playwrights Around 1800 (Summer 2000) website.
"Through Colonial Spectacles: the Irish Vizier and the Female-Knight in James Cobb's Ramah Droog" in Romantic Praxis (Summer 2000) website.
"Private Effects: Krzysztof Wodiczko and Leslie Scalapino circa 1988"  Documents 19 (Fall 2000), 42-55.
"Scissors and Needles": Inchbald's Wives as They Were, Maids as They Are and the Governance of Sexual Exchange"  Theatre Journal 51 (Summer 1999): 105-125.
"Gardening, History and the Escape from Time: Derek Jarman's Modern Nature" October 89 (Summer 1999): 113-26.
"Murder, Hospitality, Philosophy: De Quincey and the Complicitous Grounds of National Identity" Studies in Romanticism 38 (Summer 1999): 135-170.
"Elizabeth Inchbald's The Massacre: Tragedy, Violence, and the Networks of Political Fantasy" British Women Playwrights around 1800 (Summer 1999): 1-5.
"Inchbald's Indies: Domestic and Dramatic Re-Orientations" European Romantic Review. 9.2 (Spring 1998): 217-230.
"Trembling: Wollstonecraft, Godwin and the Resistance to Literature," ELH 64 (1997): 761-788.
"The Gog and The Magog of Hunnish Desolation: De Quincey, Kant and the Practice of Death," Nineteenth Century Contexts 20.1 (1997): 1-26.
"The Evil Theatrocracy: De Quincey, Kant and the Normative Laws of Tragedy." European Romantic Review. 5.1 (Summer 1994): 32-48.
"'Restore me with apples': the Amatory Discourse of Lola Lemire Tostevin's 'sophie." Open Letter. 7.5 (Summer 1991): 37-51.