Dave Dowhaniuk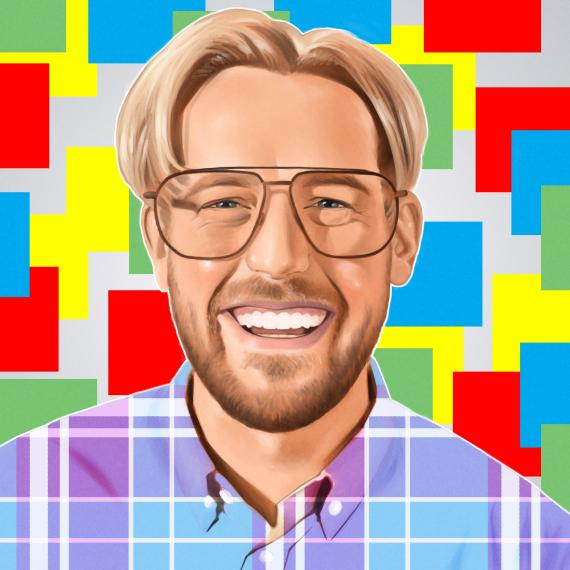 Dave Dowhaniuk (he/them) has 15 years of professional work experience across the design field  (VFX, UX, Strategy, Service, and technology design). 
They are passionate about the importance of creativity in the problem-solving process. As a management consultant Dave has collaborated with people disenfranchised by systemic oppression, anti-racism consultants, 7 Generations and Indigenous community consultants, trauma-informed therapists & researchers, librarians, mental health experts, public health, wastewater management, Universies and Colleges, and philanthropists. 
He has facilitated human-centred community engagement with people aged fron neonatal to 99+, they have taught design thinking and foresight methods to Kindergartners through to Ph.D holding professionals. Dave's open-ended approach to qualitative experiential research has been honed by their never-ending quest to learn and challenge assumptions. 
As an Artist, Dave is passionate about art/sci collaboration particularly biomedical data perceptualization (visualization, sonification, haptics, etc.), generative aesthetics, and BioArt. "Personal Nature", his MSc thesis, combined biomedical technology, embodied cognition, experience-based hospital design, soundscapes, and UX design, with his own personal experience growing up with a chronically ill parent. The resulting project was a proof of concept representing the autonomic nervous system (breath rate, skin temp, galvanic skin response, breath depth) with that of a city park (wind, water, birds, and people laughing). The use case was designed for people with impaired-consciousness, their loved ones, & caregivers. The goal was to create a virtual reality picnic which might increase the sense of personhood for the human with impaired consciousness with their visitors. 
They have an MSc in Digital Media, Uni Bremem & HFK Bremen (2014) and a BFA in Integrated Media, OCAD (2006).