Jennifer Schacker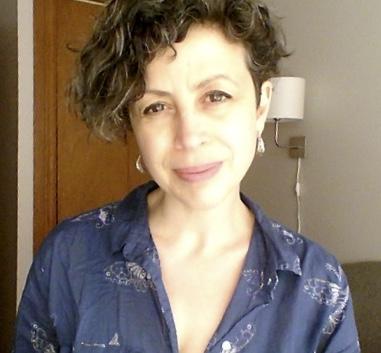 School of English and Theatre Studies
Description
Jennifer Schacker is Professor of English, and has taught in the School of English and Theatre Studies since 2002. She received her M.A. and Ph.D. from the Folklore Institute at Indiana University, Bloomington, and her B.A. Hons. from McGill University. Prof. Schacker was awarded the College of Arts Teaching Excellence Award in Fall 2019.
Schacker's most recent book is The Routledge Pantomime Reader, 1800-1900 co-edited with Daniel O'Quinn (2021). https://www.routledge.com/The-Routledge-Pantomime-Reader-1800-1900/Schac...
Her previous book, Staging Fairyland: Folklore, Children's Entertainment, and Nineteenth-Century Pantomime (2018), examined 19th-century pantomime productions of such well-known tales as "Cinderella," "Little Red Riding Hood," and "Jack and the Beanstalk," as well as others whose popularity has since waned -- such as "Daniel O'Rourke" and "The Yellow Dwarf." These productions resonate with traditions of impersonation, cross-dressing, literary imposture, masquerade, and the social practice of "fancy dress." Schacker reclaims the place of popular theatre in histories of folklore and fairy tale, developing a model for the intermedial and cross-disciplinary study of narrative cultures. https://www.wsupress.wayne.edu/books/detail/staging-fairyland
Earlier projects included collaboration with Belgian artist Lina Kusaite and French scholar Christine A. Jones on Feathers, Paws, Fins, and Claws: Fairy-Tale Beasts (2015), an illustrated critical anthology of tales featuring animal characters. Schacker and Jones co-edited of Marvelous Transformations: An Anthology of Fairy Tales and Contemporary Critical Perspectives (2012), a volume that historicizes both oral traditional and literary tales and includes a series of original essays written by specialists from varied disciplinary backgrounds. Schacker's study of Victorian collections of tales, entitled National Dreams: The Remaking of Fairy Tales in Nineteenth-Century England (University of Pennsylvania Press, 2003), won the 2006 Mythopoeic Scholarship Award.
With longstanding interest in the histories of handknitting, spinning, and needlecraft, and drawing on her training in ethnographic methods and material culture theory, Schacker has been involved in the study of contemporary craft/DIY movements -- with a special emphasis on the role of digital technologies and social networking in modern quilting. Interest in both narrative and material cultures is also reflected in her current work on subcultural uses of sewing, costume, and performance. She has begun preliminary fieldwork on children's development of stories both about and with play objects -- research that informs her recent course design in Literary & Cultural Studies, subtitled "Toy/Story," where undergrad students engage perspectives from the fields of folklore, material culture, childhood studies, museum studies, marketing, and toy research.
Jennifer Schacker's work has drawn on her training as a folklorist and literary scholar, and engages with developments in several related but distinct disciplines: folklore, anthropology, performance studies, material culture studies, children's literature, and fairy-tale studies.  She draws on this interdisciplinary field of reference in her teaching, introducing undergraduate and graduate students to a range of critical practices and research methods.
 
Research and teaching interests
folk narrative and fairy-tale history
history of folklore studies
folklore and fairy tale in popular theatre (including British pantomime, commedia dell'arte, vaudeville, and Theatre for Young Audiences)
performance theory, genre theory, narratology
children's folklore and children's literature
women's writing (ethnographic and literary)
material culture, costume, craft, and textiles